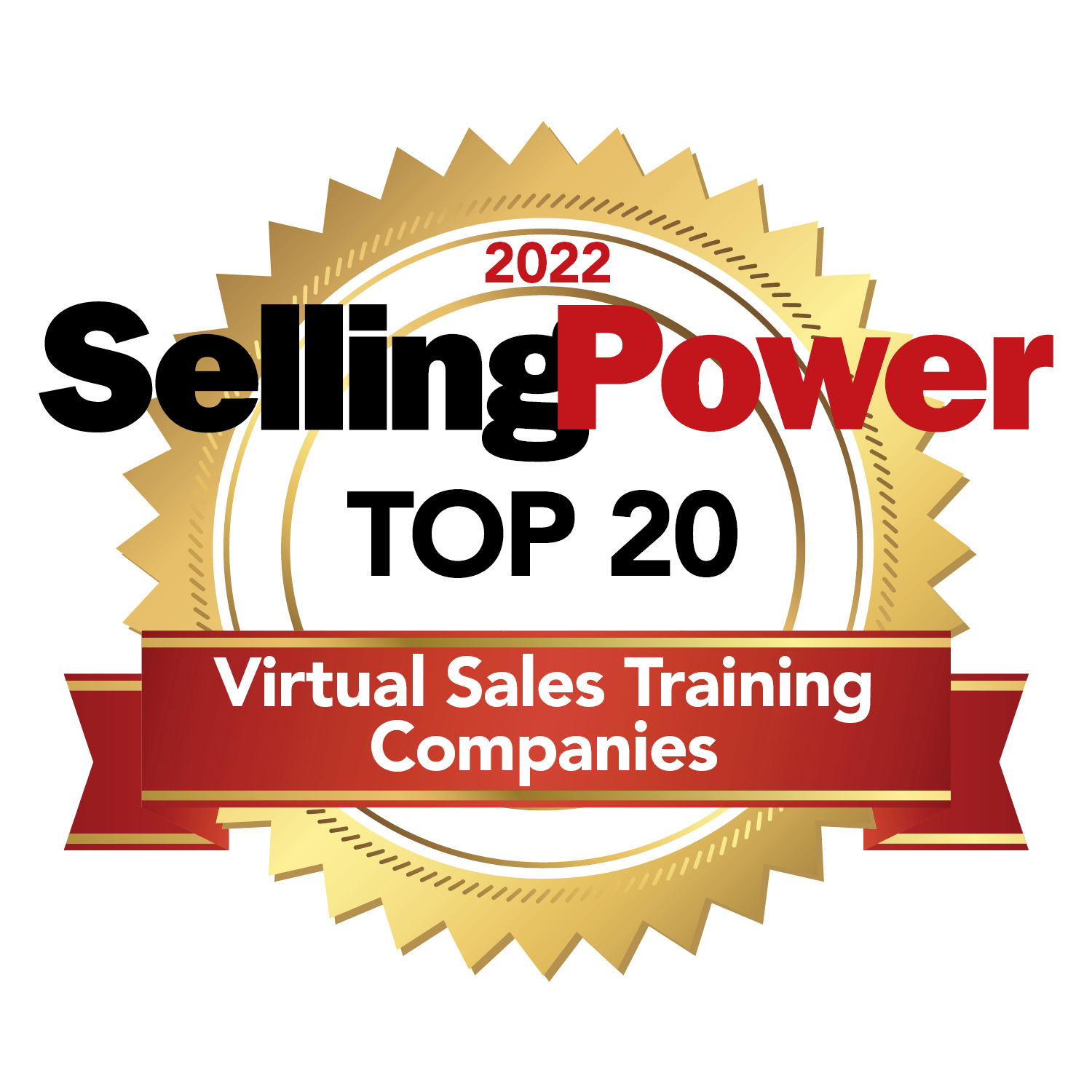 For the third year in a row, Selling Power has compiled a list of the Top 20 virtual sales training companies. This Top 20 list focuses specifically on companies that are helping sales leaders navigate the shift toward virtual selling by providing sales training programs that are delivered remotely via Web meeting, platform, or app.
As hybrid and remote work become more of the norm in today's workplace, delivering best-in-class sales training programs virtually – that achieve the same ROI as sales training programs in classroom settings – has become an essential strategy for maintaining a winning sales organization.
Criteria for Virtual Selling List:
The main criteria used when comparing applicants and selecting the companies to include on the 2022 list of Top 20 Virtual Sales Training Companies were:
Strategies to keep participants engaged (including engagement metrics tracked)
The scope and breadth of virtual selling training offerings
Methodologies for supporting participant retention
Innovation in offerings and/or delivery as a response to customer needs or changes in the marketplace
Strength of client satisfaction and general client feedback
As part of the evaluation process, the Selling Power team surveyed and considered feedback from more than 270 unique clients of the sales training companies that applied.
Among the companies that landed on the list, here's a brief selection of comments from their clients:
"Simply put, they provide superior training and development for our team. From our entry level folks to our most experienced team members, everyone gains knowledge from their sessions."
"Fabulous training. Engaging, passionate, and always willing to go the extra mile. Their investment in our team has been amazing."
"First Class organization that stands behind their training services."
"Great overall experience and concepts outlined address the key sales success areas we are targeting. Their team has maintained a high level of service, and we appreciate the partnership."
"Great company, great people, great results!"
The summaries below provide a snapshot of each company's virtual sales training offerings.
Visit their websites and reach out to learn more about how their insight and sales training programs can improve your sales team's performance in any economy.
REQUEST AN APPLICATION: Top Virtual Sales Training Companies 2023 listing
Selling Power's Top 20 Virtual Sales Training Companies — 2022
This list is organized in alphabetical order and no priority or ranking is implied.