The Selling Power Negotiation Course

Turn your next sales meeting into a highly productive negotiation-training session that will leave your salespeople eager to close more deals at better margins than you ever thought possible.


Designed for the busy sales manager who expects results.
This video training course on sales negotiation has been designed for the busy sales manager who wants his or her salespeople to close more deals at far better margins. You will get a step-by-step leader's guide that shows you exactly how to run your training session, and you will be ready to do so after less than an hour of preparation.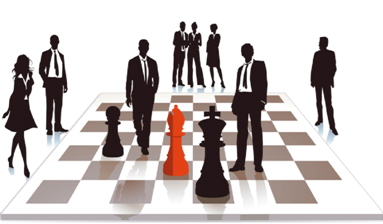 Included in the
Negotiation Training Course:
One 45-page, step-by-step Conference Leader's Guide, which includes detailed instructions on how to conduct a 2 1/2 hour sales-negotiation training course. Questions? You'll also have access to our live help line.


Ten 28-page participant workbooks, each containing an introductory quiz, role-play assignments, video transcript detailing 8 powerful negotiation tips, a negotiation worksheet, a course feedback form, and additional reading material. [NOTE: Additional workbooks are available for $39 each. Quantity discounts are available. Call 540-752-7000 to order additional workbooks or place bulk orders.]


A 20-minute video that you will share with your team in short segments, as outlined in the Conference Leader's Guide. You'll receive the video on DVD. As an additional backup, the entire video will be available through an unlisted link on YouTube.

This course also includes a 10-minute online training or coaching session that you can schedule within 24 hours.
This complete course sells for $995.
(shipping included)



To order your Selling Power Sales Negotiation Course, fill out the form below:
To purchase additional workbooks or if you have any questions, please call our office at 540-752-7000.