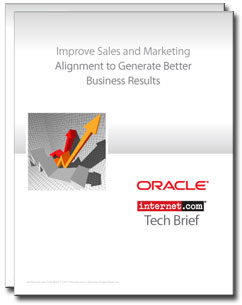 White Paper:
Improve Sales and Marketing Alignment to Generate Better Business Results
Tightly aligned sales and marketing teams represent new opportunities to achieve faster and better growth. However, many organizations still struggle when it comes to executing a plan that allows sales and marketing to unite and grow stronger. This white paper provides tips on how sales and marketing leaders can achieve the following:
Incentivize sales and marketing to work together.
Encourage better communication.
Develop a single view of the customer.
Leverage technology to create an integrated revenue pipeline.