Selling Power Magazine – March 2015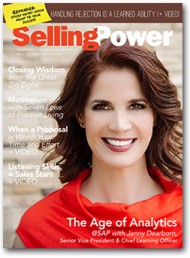 Features in this issue include:
The Age of Analytics – Insight from Jenny Dearborn, SVP & Chief Learning Officer at SAP
Closing wisdom from the legendary Zig Ziglar
Motivation: 7 Laws of Positive Living
Using Data to Predict Customer Behavior
Daily Boost of Positivity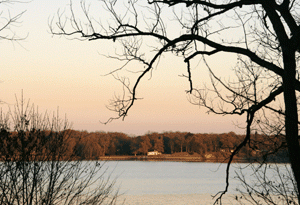 In sales, we hear a lot about winners and losers. But top achievers don't restrict their thinking or adhere to rigid characterizations. Instead, they accept people for who they are as individuals. They are flexible in their business dealings and favor compromise. They refuse to think that there is only one right answer to every question. They allow themselves to trust others, and they accept people as they are without judging them.
SUBSCRIBE TO THE DAILY BOOST OF POSITIVITY
White Papers, Reports, and Special Offers
Webinar
How to Equip Your Sales Force to Have Smarter Business Conversations


Thursday, April 9
11 am PT / 2 pm ET


Register Now
Upcoming Event
Sales 2.0 Conference


Monday, March 16


More Info
Daily Cartoon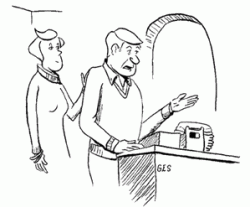 A computer sold life-time dance lessons to our answering machine!