Selling Power Magazine – September 2014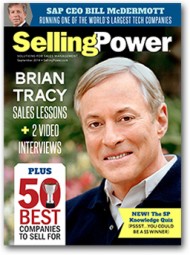 Features in this issue include:
Annual ranking of the 50 Best Companies to Sell For
SAP's CEO Bill McDermott on leadership, motivation, and sales skills
Legendary trainer and motivator Brian Tracy shares life and sales lessons
How to avoid presentation overload
Daily Boost of Positivity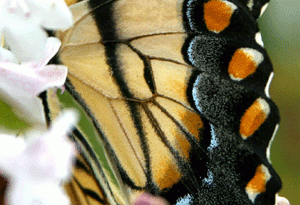 Everyone could use a dose of encouragement when they do something particularly well. It helps if you've made it a point to create a personal and professional circle that is quick to notice and hand out words of encouragement, but bear in mind that you can always start with self-encouragement. Every time you deride yourself or let little things get you down, you accumulate negative feelings that can eventually turn into major problems. Make it a point to stay alert for moments where you can encourage yourself for a good effort, a good outcome, or simply having had a good day. You spend all day…
SUBSCRIBE TO THE DAILY BOOST OF POSITIVITY
White Papers, Reports, and Special Offers
Webinar
The New Rules of Selling


Wednesday, October 15
1 pm ET / 10 am PT


Register Now
Upcoming Event
Sales 2.0 Conference


September 18, 2014


More Info
Daily Cartoon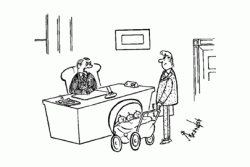 Give me three good reasons why you should get this order.