Selling Power Magazine – April 2015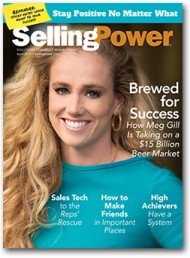 Features in this issue include:
Brewed for Success: How Meg Gill is taking on the $15 billion beer market
How to Become a High Achiever
Sales Technology: A roundup of the latest tech tools to help propel sales forward
Four Principles of Great Management
Daily Boost of Positivity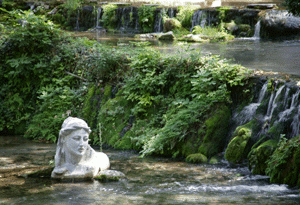 When misfortune rears its ugly head, it's easy to overlook the opportunities hiding behind it. Disappointment often clouds our vision so that we can't see all the good things problems leave in their wake. Though setbacks and problems may deprive us of things we thought we wanted, there's often something even better on the horizon. Before you let adversity get you down, make sure your problem isn't hiding a golden opportunity; take a moment to remember how it actually can help you reach your goals.
SUBSCRIBE TO THE DAILY BOOST OF POSITIVITY
White Papers, Reports, and Special Offers
Webinar
Double Your Sales And Crush Your Competition: The Neuroscience of Customer Engagement


Tuesday, May 12
11 am PT / 2 pm ET


Register Now
Upcoming Event
Sales 2.0 Conference


Monday, April 27 – Tuesday, April 28


More Info