Selling Power Magazine – November 2015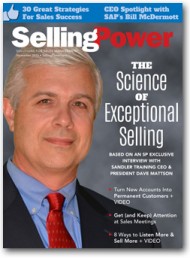 Features in this issue include:
The Science of Exceptional Selling
30 Great Strategies for Sales Success
Turn New Accounts into Permanent Customers
Get (and Keep) Attention at Sales Meetings
CEO Spotlight with SAP's Bill McDermott
8 Ways to Listen More & Sell More
Daily Boost of Positivity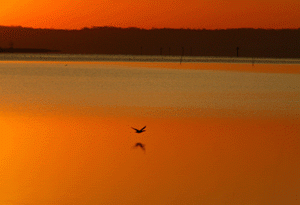 When you wake up in the morning, what are your first thoughts? Are they positive thoughts, or do you start the day consumed by dread, fear, stress, or worry? Even if you're not a morning person and have trouble formulating distinct thoughts before a shower and coffee, you're already tapping into the feelings and emotions that can shape the rest of the day. Pay attention to what you're thinking right at the very start of each morning, and take steps to make sure those thoughts are positive and free from negative influences.
SUBSCRIBE TO THE DAILY BOOST OF POSITIVITY
White Papers, Reports, and Special Offers
Webinar
Five Key Steps for Building a Top Sales Team in 2016


Wednesday, December 16
11 am PT / 2 pm ET


Register Now
Daily Cartoon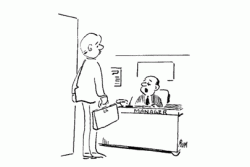 If you're a good salesman you'll be able to talk me out of raising your quota.