Selling Power Magazine – February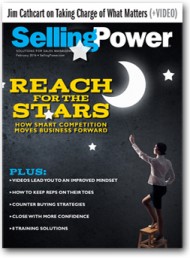 Features in this issue include:
Reach for the Stars: Get the Best from Everyone on the Team
Are Your Sales Reps Getting Complacent?
How to Counter Your Prospect's Buying Strategy
Close with MORE Confidence (Just follow these steps)
8 Sales-Training Corrections
Daily Boost of Positivity
Complaints can be your best friend in sales. Just because a customer voices no gripes over an extended period, it's not safe to assume that customer is satisfied. If properly handled, complaints can be customer-saving opportunities. When a customer voices a complaint, it gives you a chance to get to the root of the dissatisfaction and hopefully remedy it. There are two kinds of unhappy customers: those who gripe and those who are closed-mouthed and simply jump ship. Be grateful for your gripers.
SUBSCRIBE TO THE DAILY BOOST OF POSITIVITY
White Papers, Reports, and Special Offers
Webinar
Powerful Leadership Presentations: Build Commitment and Action


Wednesday, February 24
10 am PT / 1 pm ET


Register Now
Upcoming Event
Sales 2.0 Conference, Boston


Monday, May 2


More Info
Daily Cartoon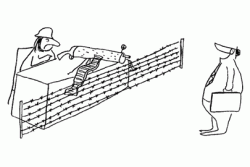 So, you're the receptionist. I wonder if salesmen have a hard time getting past you.