Selling Power Magazine – September 2014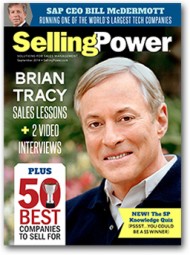 Features in this issue include:
Annual ranking of the 50 Best Companies to Sell For
SAP's CEO Bill McDermott on leadership, motivation, and sales skills
Legendary trainer and motivator Brian Tracy shares life and sales lessons
How to avoid presentation overload
Daily Boost of Positivity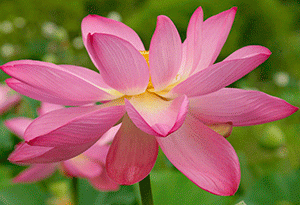 In sales, our confidence sometimes takes a beating. Maybe prospects aren't calling back. Maybe you lost some business you've relied on for a long time. Maybe your company has made changes that you feel are negatively affecting you. Do not let these setbacks diminish your faith in yourself and your ability to be successful. That power always lies within you, no matter what your external circumstances.
SUBSCRIBE TO THE DAILY BOOST OF POSITIVITY
White Papers, Reports, and Special Offers
Webinar
The New Rules of Selling


Wednesday, October 15
1 pm ET / 10 am PT


Register Now
Upcoming Event
Sales 2.0 Conference


September 18, 2014


More Info
Daily Cartoon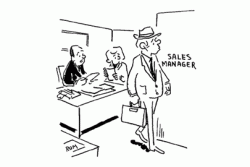 He knows everything about our product except how to sell it.