Selling Power Magazine – April 2015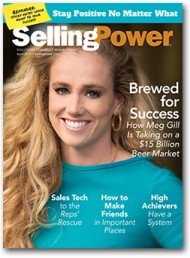 Features in this issue include:
Brewed for Success: How Meg Gill is taking on the $15 billion beer market
How to Become a High Achiever
Sales Technology: A roundup of the latest tech tools to help propel sales forward
Four Principles of Great Management
Daily Boost of Positivity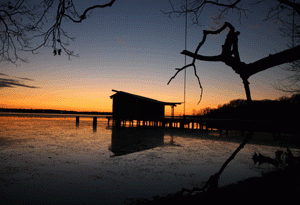 You can't improve a situation until you improve yourself. Since you have to start somewhere, don't shrug your shoulders. Plug away. Define the problem. Develop an awareness that change is necessary for solutions to evolve. Solutions come to those who take the personal responsibility of discovering them. Once your solution is discovered, act on your own desire to create a better you. We do a disservice to ourselves and those around us when we ignore problems and fail to stand up and help solve them.
SUBSCRIBE TO THE DAILY BOOST OF POSITIVITY
White Papers, Reports, and Special Offers
Webinar
Best Practices for Turning Leads into Opportunities


Tuesday, May 5
10 am PT / 1 pm ET


Register Now
Upcoming Event
Sales 2.0 Conference


Monday, April 27 – Tuesday, April 28


More Info
Daily Cartoon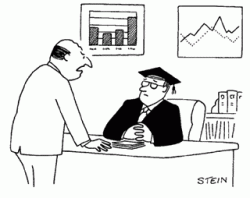 Well, could you at least give me an educated guesstimate?