Selling Power Magazine – September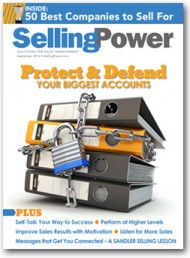 Features in this issue include:
Protect & Defend Your Biggest Accounts
Improve Sales Results with Motivation
Self-Talk Your Way to Success
Perform at Higher Levels
Messages that Get You Connected
Daily Boost of Positivity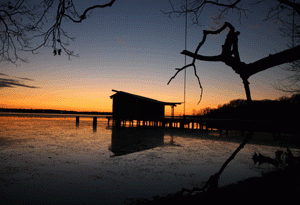 You can't improve a situation until you improve yourself. Since you have to start somewhere, don't shrug your shoulders. Plug away. Define the problem. Develop an awareness that change is necessary for solutions to evolve. Solutions come to those who take the personal responsibility of discovering them. Once your solution is discovered, act on your own desire to create a better you. We do a disservice to ourselves and those around us when we ignore problems and fail to stand up and help solve them.
SUBSCRIBE TO THE DAILY BOOST OF POSITIVITY
White Papers, Reports, and Special Offers
Webinar
Separating Hype vs Reality: The Top 3 Sales Activities that (Really) Predict Revenue


Wednesday, October 12
10 am PT / 1 pm ET


Register Now
Upcoming Event
Sales 2.0 Conference


Monday, November 14


More Info
Daily Cartoon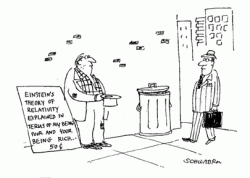 When I think of a reason not to make a call, I think of three why I should - food, clothing and shelter!