Selling Power Magazine – July 2017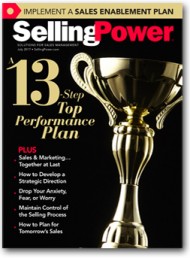 Features in this issue include:
Your 13 Steps to Top Performance
How to Develop a Strategic Direction
Drop Your Anxiety, Fear, or Worry (and Just Sell)
Maintain Control of the Sales Process
How to Plan for Tomorrow's Sales
How to (Carefully) Implement a Sales Enablement Plan
Daily Boost of Positivity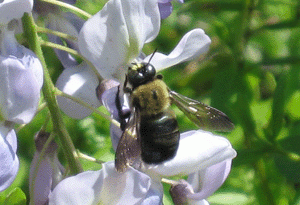 What keeps sales and marketing from playing nice together? Collaboration is not just a pipe dream anymore; sales and marketing must both be committed to getting on the same page. Have you agreed on the definition of a lead? Do you have a strategy to capture those specific kinds of leads? Between blogs, email campaigns, social analytics, user-generated content, and more, marketing has plenty of options to help sales find great opportunities. When sales and marketing work together, everyone wins. What are you doing to foster better collaboration and communication with marketing?
SUBSCRIBE TO THE DAILY BOOST OF POSITIVITY
White Papers, Reports, and Special Offers
Free Webinar
Growth Strategies for Blowing Out Your Number in 2017


Wednesday, July 26
2:00 pm ET


REGISTER NOW >
Upcoming Event
Sales 3.0 Conference


Monday, December 4


More Info
Daily Cartoon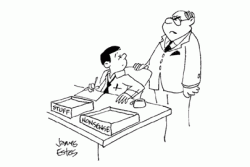 About those IN and OUT baskets of yours, Barnfister...