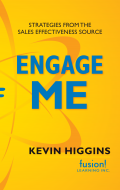 WHITE PAPER DOWNLOAD
Sales Meetings that Motivate
Selling Power Magazine – April 2014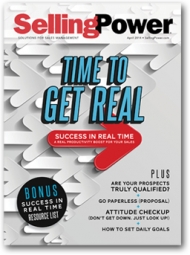 The April 2014 issue of
Selling Power
magazine is now available. If you are a subscriber,
login to read the April issue
. Not a subscriber?
Subscribe now
.
Features in this issue include:
Success in Real Time: learn how new technologies can create success for your sales team.
What to do when a prospect says, "Send me more information."
Train Sales Reps Like Athletes – to Win!
How's your attitude? Take this checkup.
Daily Boost of Positivity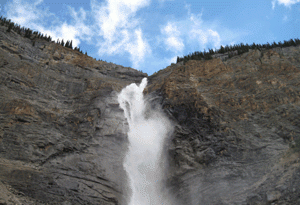 Sometimes the hardest thing in life is getting started. After that, you often discover your flow. Remember that the best cure for fear, doubt, procrastination, and general inertia is often simply to act. Force yourself to jump into an activity, and chances are you'll start to feel more enthusiastic. Your ability to energize yourself will have a positive effect on other areas of your life – including your relationships with customers and interactions with prospects.
SUBSCRIBE TO THE DAILY BOOST OF POSITIVITY
White Papers, Reports, and Special Offers
Webinar
Motivating a Multi-generational Sales Force


Tuesday, April 22
1 pm ET / 10 am PT


Register Now
Upcoming Event
Workshop: Using Insights to Provide Value to Customers & Win More Deals


July 15, 2014


More Info
Daily Cartoon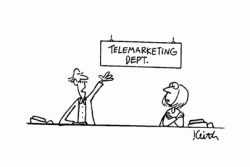 I might be Bob Smith to you, but on the phone I'm Pavarotti.