Selling Power Magazine – August 2014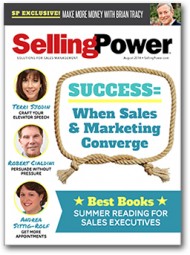 Features in this issue include:
When sales & marketing converge… Successful Sales Results!
Sales Negotiation in Depth
Strategies for Following Up with Existing Accounts
Selling Power University – do-it-yourself online sales training modules
Daily Boost of Positivity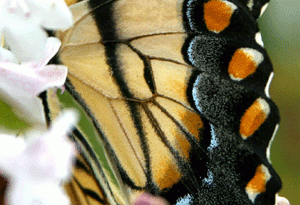 Everyone could use a dose of encouragement when they do something particularly well. It helps if you've made it a point to create a personal and professional circle that is quick to notice and hand out words of encouragement, but bear in mind that you can always start with self-encouragement. Every time you deride yourself or let little things get you down, you accumulate negative feelings that can eventually turn into major problems. Make it a point to stay alert for moments where you can encourage yourself for a good effort, a good outcome, or simply having had a good day. You spend all day…
SUBSCRIBE TO THE DAILY BOOST OF POSITIVITY
White Papers, Reports, and Special Offers
Webinar
The New Rules of Selling


Wednesday, October 15
1 pm ET / 10 am PT


Register Now
Upcoming Event
Sales 2.0 Conference


September 18, 2014


More Info
Daily Cartoon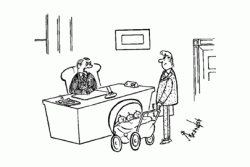 Give me three good reasons why you should get this order.