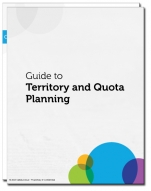 WHITE PAPER DOWNLOAD
Guide to Sales Territory & Quota Planning
Selling Power Magazine – July 2014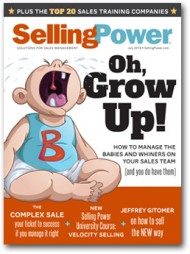 The July 2014 issue of
Selling Power
magazine is now available. If you are a subscriber,
login to read the July issue
. Not a subscriber?
Subscribe now
.
Features in this issue include:
Selling Power University – New sales training course
How to manage babies and whiners on your sales team.
Say good-bye to the old way of selling
Does your sales process need a jolt?
Daily Boost of Positivity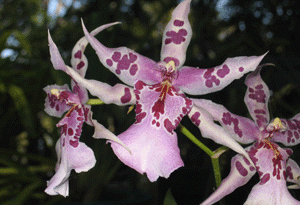 Are you aware of the things that bring you joy in life? What about the things that cause you stress and pain? Our ability to think and reason is what makes us human, but without awareness, your capacity to think and reason is limited. Ask the people closest to you to share what they most enjoy and admire about you. Ask them to speak up if you seem to be suffering from stress, anxiety, or fear. What is easy for others to see often exists in our blind spot. Use your relationships to increase your awareness of yourself and your environment so that you can…
SUBSCRIBE TO THE DAILY BOOST OF POSITIVITY
White Papers, Reports, and Special Offers
Webinar
The End of Sales as We Know It


Tuesday, August 5
1 pm ET / 10 am PT


Register Now
Upcoming Event
Sales 2.0 Conference


September 18, 2014


More Info
Daily Cartoon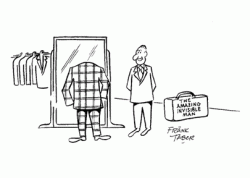 I told you you'd look good in that suit!