Selling Power Magazine – September 2014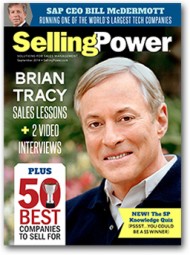 Features in this issue include:
Annual ranking of the 50 Best Companies to Sell For
SAP's CEO Bill McDermott on leadership, motivation, and sales skills
Legendary trainer and motivator Brian Tracy shares life and sales lessons
How to avoid presentation overload
Daily Boost of Positivity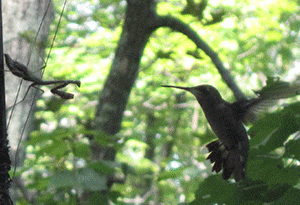 Rejection goes hand-in-hand with success. Some rejections sting more than others. We hope for the best; it can be disappointing to work hard and not get the result you want. What you want is not always what's meant to be. When you can't have something you think is good, remember that you're possibly being redirected to something that's better than you imagined.
SUBSCRIBE TO THE DAILY BOOST OF POSITIVITY
White Papers, Reports, and Special Offers
Webinar
The New Rules of Selling


Wednesday, October 15
1 pm ET / 10 am PT


Register Now
Daily Cartoon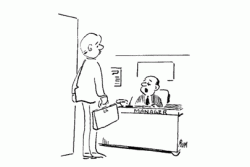 If you're a good salesman you'll be able to talk me out of raising your quota.