Selling Power Magazine – November 2015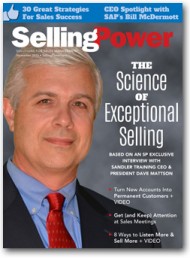 Features in this issue include:
The Science of Exceptional Selling
30 Great Strategies for Sales Success
Turn New Accounts into Permanent Customers
Get (and Keep) Attention at Sales Meetings
CEO Spotlight with SAP's Bill McDermott
8 Ways to Listen More & Sell More
Daily Boost of Positivity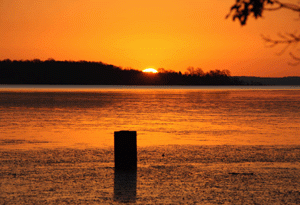 Ask 10 people to define success, and you'll probably get 10 different answers. Over the years, executive coach Tony Jeary says success is defined as "achieving objectives we have established in advance. Anything else is by chance or serendipity," he writes in his book
Strategic Acceleration: Succeed at the Speed of Life
. "The most successful people live their lives on purpose. They don't sit around waiting to see what might happen next."
SUBSCRIBE TO THE DAILY BOOST OF POSITIVITY
White Papers, Reports, and Special Offers
Webinar
Five Key Steps for Building a Top Sales Team in 2016


Wednesday, December 16
11 am PT / 2 pm ET


Register Now
Daily Cartoon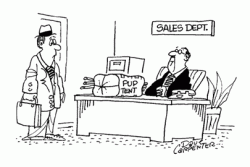 Clayton, before you head out on the road, let's talk about 'cost control'...