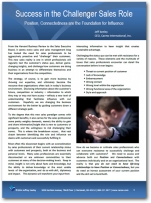 WHITE PAPER DOWNLOAD
Success in the Challenger Sales Role
Selling Power Magazine – July 2014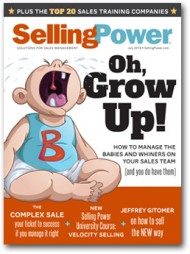 The July 2014 issue of
Selling Power
magazine is now available. If you are a subscriber,
login to read the July issue
. Not a subscriber?
Subscribe now
.
Features in this issue include:
Selling Power University – New sales training course
How to manage babies and whiners on your sales team.
Say good-bye to the old way of selling
Does your sales process need a jolt?
Daily Boost of Positivity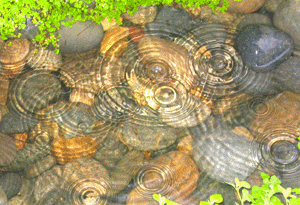 After years of executive and management experience in sales, many become proven and well-respected leaders; however, experience itself is not the mark of a successful leader. Many sales managers and leaders with extensive backgrounds are, in fact, not very effective at what they do. The path to success in a sales career is marked by dedication to constant improvement and growth. The sales profession changes very quickly. Just sticking around is not enough to live up to the constant challenges of leading a sales team.
SUBSCRIBE TO THE DAILY BOOST OF POSITIVITY
White Papers, Reports, and Special Offers
Webinar
The End of Sales as We Know It


Tuesday, August 5
1 pm ET / 10 am PT


Register Now
Upcoming Event
Sales 2.0 Conference


September 18, 2014


More Info
Daily Cartoon
Okay, I'll buy a fire extinguisher. Boy, whoever supplies your leads is really on the ball.