Selling Power Magazine – June 2015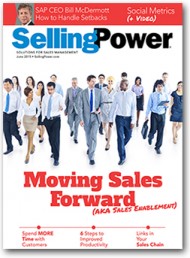 Features in this issue include:
How Sales Enablement Moves Sales Forward
Eliminate the Gap between Sales & Marketing
Spend More Time with Customers
Six Steps to Better Productivity
Jeffrey Gitomer on Happiness
Daily Boost of Positivity
Persistence and determination together are omnipotent. You never fail unless you quit. Successful individuals have clearly defined game plans, which they review constantly. They know where they are going every day, every month, and every year. Things don't just happen in their lives; they make them happen. Don't let anything stand in your way. Your level of persistence in the face of adversity and disappointment will be a measure of belief in yourself. Associate with people who share your goals and work habits. You must follow the leaders who are the best at what they do.
SUBSCRIBE TO THE DAILY BOOST OF POSITIVITY
White Papers, Reports, and Special Offers
Webinar
How to Unclog Your Sales Pipeline


Wednesday, July 15
11 am PT / 2 pm ET


Register Now
Daily Cartoon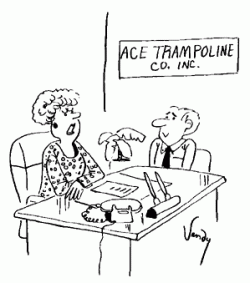 What is it with you, Hallawell?
First your sales are up, then down, then up....