Selling Power Magazine – November 2014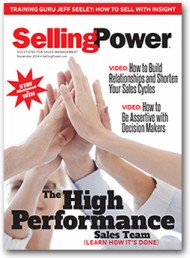 Features in this issue include:
30 Great Strategies for Sales Success
Stay motivated to win – And keep your team motivated, too
How to read (secret) nonverbal signals
New Up-Selling Techniques
Daily Boost of Positivity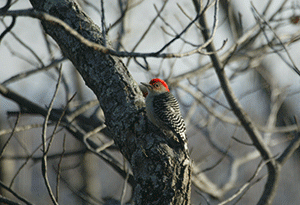 We are not our mistakes. We often feel many negative emotions when we are confronted by our mistakes, but it will not help to get stuck in those emotions. Do not overlook the fact that mistakes can actually be gifts that remind us of how strong we really are. If you make mistakes, that means you're trying. Be compassionate when you make a mistake, and resolve to take the next step on your path to success.
SUBSCRIBE TO THE DAILY BOOST OF POSITIVITY
White Papers, Reports, and Special Offers
Webinar
The Value of Pricing Discipline: An Inside Look at the Impact of Pricing Exceptions


Tuesday, November 25
1 pm ET / 10 am PT


Register Now
Upcoming Event
Sales 2.0 Conference


Monday, March 16


More Info
Daily Cartoon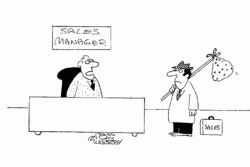 Come now, Thurston - you didn't think frequent flyer miles would last forever...did you?