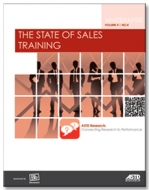 WHITE PAPER DOWNLOAD
THE STATE OF SALES TRAINING
Selling Power Magazine – April 2014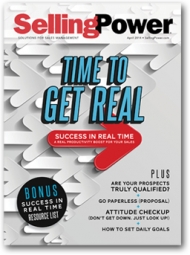 The April 2014 issue of
Selling Power
magazine is now available. If you are a subscriber,
login to read the April issue
. Not a subscriber?
Subscribe now
.
Features in this issue include:
Success in Real Time: learn how new technologies can create success for your sales team.
What to do when a prospect says, "Send me more information."
Train Sales Reps Like Athletes – to Win!
How's your attitude? Take this checkup.
Daily Boost of Positivity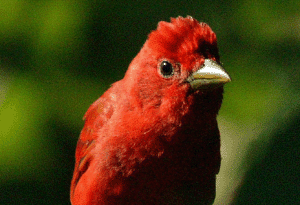 You know that what you say to prospects can make or break your presentation, but what you say to yourself can be just as important. Self-talk affects your attitude, and your attitude affects sales performance. Are you aware of any tendencies to engage in negative self-talk, either to yourself or to others? Increase your awareness so that you stop talking down to yourself. Make a commitment to start sending yourself more positive and constructive messages.
SUBSCRIBE TO THE DAILY BOOST OF POSITIVITY
White Papers, Reports, and Special Offers
Featured Event
Workshop: Using Insights to Provide Value to Customers & Win More Deals


May 7, 2014


More Info
Upcoming Event
Workshop: Using Insights to Provide Value to Customers & Win More Deals


July 15, 2014


More Info