Selling Power Magazine – April 2015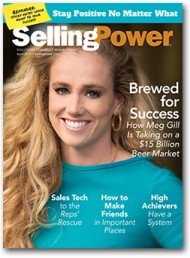 Features in this issue include:
Brewed for Success: How Meg Gill is taking on the $15 billion beer market
How to Become a High Achiever
Sales Technology: A roundup of the latest tech tools to help propel sales forward
Four Principles of Great Management
Daily Boost of Positivity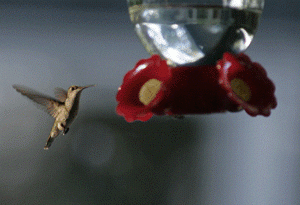 The secret to getting to your peak zone of positivity lies in the ability to focus your attitude in a consistent and conscious manner. When you're able to focus in a routine manner, you create the basis of a happy and productive life. People who learn to control inner experience will be able to determine the quality of their lives, which is as close as any of us can come to achieving our peak zone of positivity.
SUBSCRIBE TO THE DAILY BOOST OF POSITIVITY
White Papers, Reports, and Special Offers
Webinar
Best Practices for Turning Leads into Opportunities


Tuesday, May 5
10 am PT / 1 pm ET


Register Now
Upcoming Event
Sales 2.0 Conference


Monday, April 27 – Tuesday, April 28


More Info
Daily Cartoon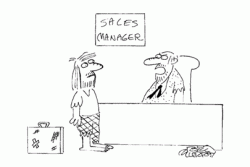 Don't tell me how rough things are out there, Simpson...I've been there.