Selling Power Magazine – February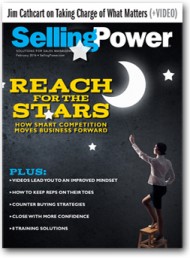 Features in this issue include:
Reach for the Stars: Get the Best from Everyone on the Team
Are Your Sales Reps Getting Complacent?
How to Counter Your Prospect's Buying Strategy
Close with MORE Confidence (Just follow these steps)
8 Sales-Training Corrections
Daily Boost of Positivity
What distinguishes top-earning sales professionals from their run-of-the-mill competitors? The ability to connect with customers and stay connected. They act professionally in word, deed, and appearance. They probe and help meet challenges the buyer faces. They put themselves in the customer's shoes. They value the customer's time and don't waste it. They devote as much time and effort to staying connected as they did to making the connection at the outset.
SUBSCRIBE TO THE DAILY BOOST OF POSITIVITY
White Papers, Reports, and Special Offers
Webinar
Powerful Leadership Presentations: Build Commitment and Action


Wednesday, February 24
10 am PT / 1 pm ET


Register Now
Upcoming Event
Sales 2.0 Conference, San Francisco


Monday, July 18 – Tuesday, July 19


More Info
Daily Cartoon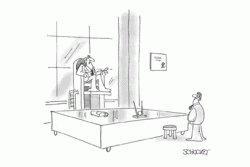 Have a seat!