Selling Power Magazine – September 2014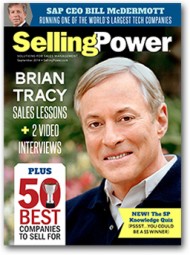 Features in this issue include:
Annual ranking of the 50 Best Companies to Sell For
SAP's CEO Bill McDermott on leadership, motivation, and sales skills
Legendary trainer and motivator Brian Tracy shares life and sales lessons
How to avoid presentation overload
Daily Boost of Positivity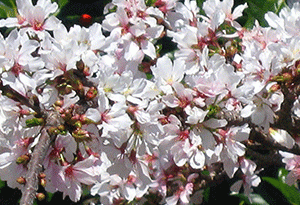 We've all experienced being lied to or misled. These experiences represent an erosion of trust. Sometimes that erosion is dramatic; other times, it's gradual. To avoid being burned, listen closely to what people say, and then watch what they do. Before trust is fully established, remain open and have faith that words and deeds will align. If they don't, you've just learned a valuable lesson and can choose to invest in other relationships.
SUBSCRIBE TO THE DAILY BOOST OF POSITIVITY
White Papers, Reports, and Special Offers
Webinar
The New Rules of Selling


Wednesday, October 15
1 pm ET / 10 am PT


Register Now
Daily Cartoon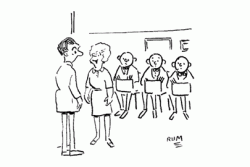 And they're all selling the same thing.