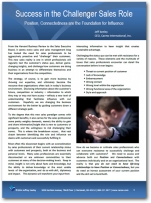 WHITE PAPER DOWNLOAD
Success in the Challenger Sales Role
Selling Power Magazine – July 2014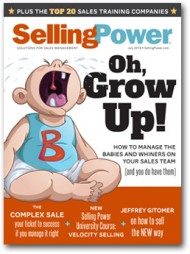 The July 2014 issue of
Selling Power
magazine is now available. If you are a subscriber,
login to read the July issue
. Not a subscriber?
Subscribe now
.
Features in this issue include:
Selling Power University – New sales training course
How to manage babies and whiners on your sales team.
Say good-bye to the old way of selling
Does your sales process need a jolt?
Daily Boost of Positivity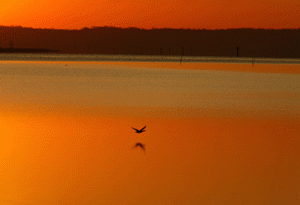 A negative emotion can create tiredness, according to Dr. Norman Vincent Peale. That's why negative emotions have the power to drain you of energy and vitality. A positive emotion is created by positive thoughts and images. You can say, "This is a great day. I am fortunate to sell a wonderful product. I look forward to meeting many interesting people today; I will be able to help some of these people, and they will become my friends. I look forward to learning a great deal today." Thinking and talking that way adds to your enthusiasm and vitality. Your mind is expanding, and all this contributes…
SUBSCRIBE TO THE DAILY BOOST OF POSITIVITY
White Papers, Reports, and Special Offers
Webinar
The End of Sales as We Know It


Tuesday, August 5
1 pm ET / 10 am PT


Register Now
Upcoming Event
Workshop: Using Insights to Provide Value to Customers & Win More Deals


July 15, 2014


More Info
Daily Cartoon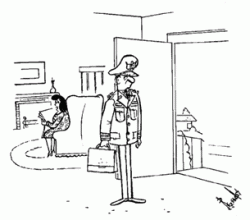 How soon can you be started?