Selling Power Magazine – September 2017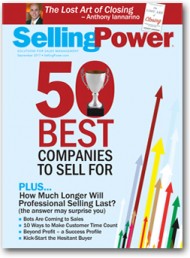 Features in this issue include:
How Much Longer Will Professional Selling Last?
50 Best Companies to Sell For
Success Profile: Beyond Profit
10 Ways to Make Every Moment You Spend with a Salesperson Count
Kick-start the Hesitant Buyer
The Power of Silence in Sales
Daily Boost of Positivity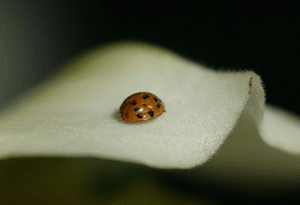 One of today's top leadership challenges is to achieve a balance between toughness and kindness. A goal-driven leader may have difficulties striking that balance and come down too hard on subordinates. A compassionate leader finds ways to decrease anxiety among subordinates who are looking for reassurance. In times of uncertainty, the best leaders show their humanity, maintain their composure, and show kindness to people. They take their toughness out on problems – not people.
SUBSCRIBE TO THE DAILY BOOST OF POSITIVITY
White Papers, Reports, and Special Offers
Upcoming Event
Sales 3.0 Conference


Monday, December 4


More Info
Daily Cartoon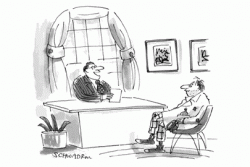 You are correct in that regard - we did advertise for someone with 'street smarts,' Mr. Brandywine.