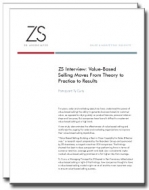 WHITE PAPER DOWNLOAD
Value-Based Selling Moves from Theory to Practice to Results
Selling Power Magazine – April 2014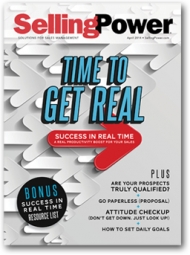 The April 2014 issue of
Selling Power
magazine is now available. If you are a subscriber,
login to read the April issue
. Not a subscriber?
Subscribe now
.
Features in this issue include:
Success in Real Time: learn how new technologies can create success for your sales team.
What to do when a prospect says, "Send me more information."
Train Sales Reps Like Athletes – to Win!
How's your attitude? Take this checkup.
Daily Boost of Positivity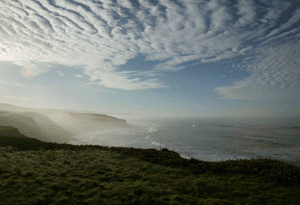 Have you helped someone overcome a problem or challenge in the last 24 hours? Have you made an unhappy person laugh? Have you smiled at someone you didn't know? Do you feel the urge to give out praise whenever you see good behavior? Have you helped someone in a negative mood see opportunity instead of obstacles? Would you say you've been surrounded by positive people today? Have you praised someone today?
SUBSCRIBE TO THE DAILY BOOST OF POSITIVITY
White Papers, Reports, and Special Offers
Featured Event
Workshop: Using Insights to Provide Value to Customers & Win More Deals


May 7, 2014


More Info