Selling Power Magazine – March 2015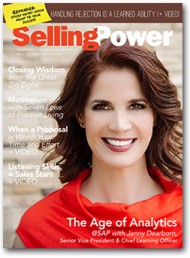 Features in this issue include:
The Age of Analytics – Insight from Jenny Dearborn, SVP & Chief Learning Officer at SAP
Closing wisdom from the legendary Zig Ziglar
Motivation: 7 Laws of Positive Living
Using Data to Predict Customer Behavior
Daily Boost of Positivity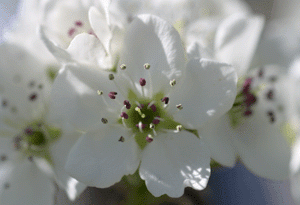 Success can sometimes breed complacency. After a successful meeting with a prospect, it's easy to slip into complacent behavior. You might allow yourself a longer lunch break or avoid making more cold calls. But remember: there is no such thing as a sure customer. And perhaps even more important, the feeling of complacency slows the pace of other activities that will lead to more success. Follow your plan for new calls or meetings, no matter how good the last sales call was.
SUBSCRIBE TO THE DAILY BOOST OF POSITIVITY
White Papers, Reports, and Special Offers
Webinar
How to Equip Your Sales Force to Have Smarter Business Conversations


Thursday, April 9
11 am PT / 2 pm ET


Register Now
Upcoming Event
Sales 2.0 Conference


Monday, April 27 – Tuesday, April 28


More Info
Daily Cartoon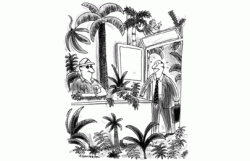 Good heavens, Purvis! Not only is it a jungle out there, it's a jungle in here!