Selling Power Magazine – October 2017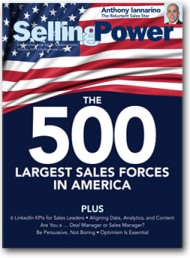 Features in this issue include:
The Selling Power 500: The Largest Sales Forces in America
6 LinkedIn KPIs for Sales Leaders
Aligning Data, Analytics, and Content to Close More Sales
Are You a Deal Manager or Sales Manager?
How to Be Persuasive, Not Boring
Why Optimism Is Essential in Business
Daily Boost of Positivity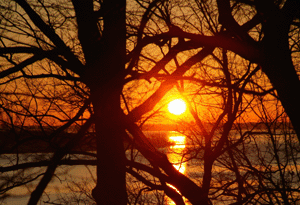 A good day is defined by your goals. "I had a really busy day and got many good contacts" is something many salespeople say. But did you follow a strategic plan? If you need to add 10 new opportunities to your pipeline every day, then assessing your day any other way could be meaningless. If you need to cold call, keeping yourself busy with existing clients is not good enough. Follow the plan that's going to help you get closer to achieving your goals.
SUBSCRIBE TO THE DAILY BOOST OF POSITIVITY
White Papers, Reports, and Special Offers
Free Webinar
How to Improve Your Sales Team's Prospecting Strategy with Video


Tuesday, November 14
2:00 pm ET


REGISTER NOW >
Upcoming Event
Sales 3.0 Conference


Monday, December 4


More Info