Selling Power Magazine – November 2014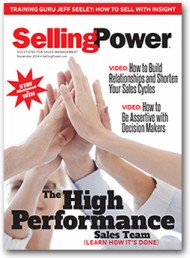 Features in this issue include:
30 Great Strategies for Sales Success
Stay motivated to win – And keep your team motivated, too
How to read (secret) nonverbal signals
New Up-Selling Techniques
Daily Boost of Positivity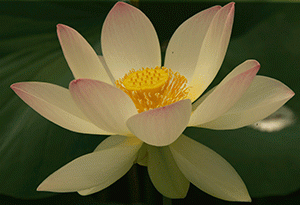 Are you a confident person? Developing confidence is a daily practice. First, engage in activities that give you energy. That could mean a formal exercise program, a quick walk around the block every morning or afternoon, or taking some deep breaths between phone calls. Second, practice gratitude. Remember the basic things that we take for granted – family, friends, a safe place to sleep at night. These are reminders that you have a lot to build on when it comes to confidence.
SUBSCRIBE TO THE DAILY BOOST OF POSITIVITY
White Papers, Reports, and Special Offers
Webinar
Drive Revenue and Simplify Sales Quotes


Wednesday, December 3
2 pm ET / 11 am PT


Register Now
Upcoming Event
Sales 2.0 Conference


Monday, March 16


More Info