Selling Power Magazine – February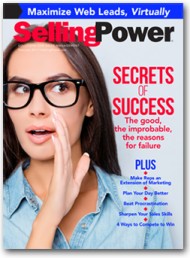 Features in this issue include:
Secrets of Success: How to Turn Your Dreams into Reality
Why Sales Productivity is Not Enough
4 Ways to Become a Better Competitor
Time to Change: How to Beat the Procrastination Bug
3 Ways to Sharpen Existing Sales Skills
Daily Boost of Positivity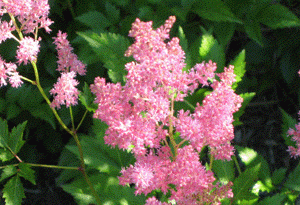 When you're in front of your prospect, be an inspiration. Model good behavior and refuse to get dragged into the mud. If your prospect wants to argue with you, don't. If your prospect wants you to put down your competitor, don't. This is a form of competition that is not healthy for the buyer/seller relationship. Keeping a positive attitude even when others are caught up in negativity will bring tremendous balance into your personal, professional, and spiritual life. As you achieve that balance, you will see your sales success increase.
SUBSCRIBE TO THE DAILY BOOST OF POSITIVITY
White Papers, Reports, and Special Offers
Free Webinar
Using Analytics to Drive Sales Behavior and Hit Quota


Tuesday, March 21
1:00 pm ET


REGISTER NOW >
Daily Cartoon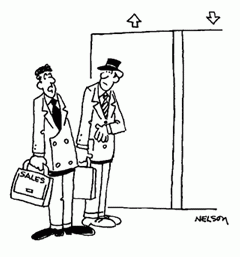 The only order I got today was, 'Get out and stay out.'