Selling Power Magazine – June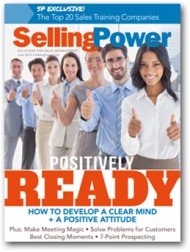 Features in this issue include:
How to Develop a Clear Mind and a Positive Attitude
Selling Power's 2016 Top 20 Sales Training Companies
Persuasion: Learn the Secrets of Ultra Successful Salespeople
How to Solve Problems for Customers
How Good Managers Use Information
Daily Boost of Positivity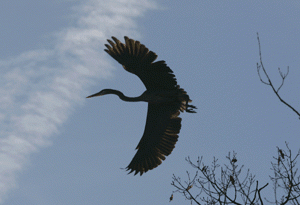 Don't focus on what you can't control. This is difficult for many salespeople. Often, we spend years griping about factors out of our control, from bad weather to cutthroat competitors to unresponsive management. All of these negatives may well be true, but that doesn't matter. A first step is to begin to put energy into only areas where we can create change. Take responsibility for those areas that you can control, and do all you can to create the results you want. Nobody can force a customer to return a call, but self-managed salespeople know they can write down the…
SUBSCRIBE TO THE DAILY BOOST OF POSITIVITY
White Papers, Reports, and Special Offers
Webinar
Your New Revenue Engine: Why Artificial Intelligence is the Future of Sales


Wednesday, July 20
10 am PT / 1 pm ET


Register Now
Upcoming Event
Sales 2.0 Conference, San Francisco


Monday, July 18 – Tuesday, July 19


More Info
Daily Cartoon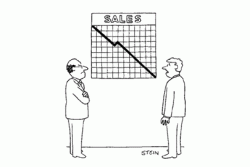 Maybe it's some sort of computer error.