Selling Power Magazine – May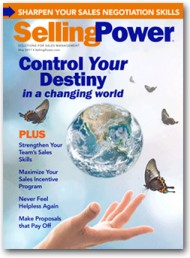 Features in this issue include:
Control Your Destiny in a Changing World
Strengthen Your Team's Sales Skills
Maximize Your Sales Incentive Program
Never Feel Helpless Again
Create Sales Proposals that Pay Off
Sharpen Your Sales Negotiation Skills
Daily Boost of Positivity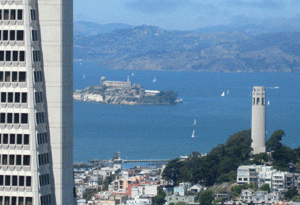 To take control of your happiness, recognize your value, and give yourself credit for your accomplishments. With career and personal goals to motivate you, you will feel that your life has greater purpose and take satisfaction in striving to meet your objectives. Don't blame others for your failures and disappointments; instead, analyze your mistakes and plan how you can avoid repeating them. Before you can feel in control of your happiness, first take control of your life.
SUBSCRIBE TO THE DAILY BOOST OF POSITIVITY
White Papers, Reports, and Special Offers
Free Webinar
Top Pitfalls that Keep Your Sales Team from Selling - and How to Fix Them


Thursday, June 8
2:00 pm ET


REGISTER NOW >
Daily Cartoon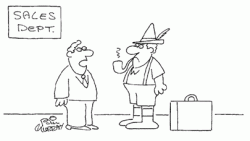 What makes you think they're sending you to the hinterlands?