Selling Power Magazine – June 2015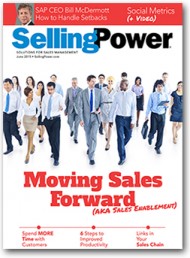 Features in this issue include:
How Sales Enablement Moves Sales Forward
Eliminate the Gap between Sales & Marketing
Spend More Time with Customers
Six Steps to Better Productivity
Jeffrey Gitomer on Happiness
Daily Boost of Positivity
Research suggests that our brains are wired in a way that makes us inherently social creatures. What are your social initiatives, either personally or in your corporate culture? Are you reaching out to prospects on social media and using social networks to listen and gain a greater understanding of what their needs and wants are? Sales teams have the most to gain from being socially connected to customers and prospects. Yet many sales leaders continue to think social media is just for fun or a waste of time for business; however, social business can and does create customers. Be open…
SUBSCRIBE TO THE DAILY BOOST OF POSITIVITY
White Papers, Reports, and Special Offers
Webinar
How to Accurately Qualify Opportunities


Wednesday, June 3
10 am PT / 1 pm ET


Register Now
Daily Cartoon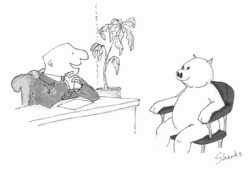 We offer a wide variety of condominiums that come in straw, twigs or brick.