Selling Power Magazine – January 2015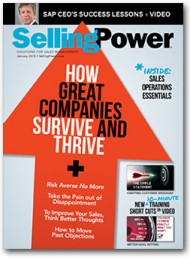 Features in this issue include:
COVER STORY: How great companies survive and thrive
Tips and best practices for Sales Operations professionals
Improve your sales by thinking better thoughts
The art of creating customers
Transitioning from selling to supervising
Daily Boost of Positivity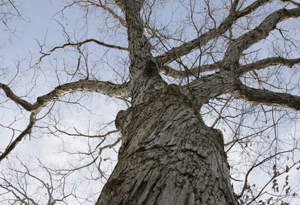 Strength can be seen as an act of self-leadership. Remember the leadership skills of Winston Churchill and the way he helped a nation to endure the hardship and pain of war and survive with its humanity intact. He understood that, for his country to survive, he would have to inspire people to build strength – strength of purpose, strength of vision, strength of will. This isn't just history. Our world today fumes and flares with danger. Chronic frustrations and thwarted expectations tug at us all the time. If we build our strength, however, we will safeguard ourselves from feeling victimized by negative experiences.
SUBSCRIBE TO THE DAILY BOOST OF POSITIVITY
White Papers, Reports, and Special Offers
Webinar
Selling Smarter and Faster: Increasing Revenue and Profit Velocity with Price-Optimized CPQ


Thursday, January 29
9 am PT / 12 pm ET


Register Now
Upcoming Event
Sales 2.0 Conference


Monday, March 16


More Info
Daily Cartoon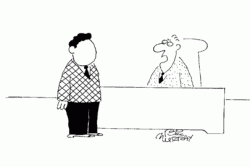 Come on, Johnson - how come every time I ask you a question you give me this blank stare?