Upcoming Events
November 14, 2016

The Sales 2.0 Conference in Philadelphia will help you learn how to integrate best-in-class processes, Sales 2.0 tools, and proven leadership strategies to create a high-performance sales organization.

Agenda sessions will be designed to help sales and sales operations executives implement strategies to accelerate sales growth, and improve sales performance and results.


Free Webinar
How to Excel at Being a Sales Leader


Tuesday, November 15
2:00 pm ET


REGISTER NOW >
Upcoming Event
Sales 2.0 Conference


Monday, November 14


More Info
Daily Cartoon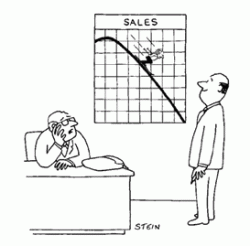 You have a very warped sense of humor.