Upcoming Events
The Sales 2.0 Conference is the leading event series devoted to helping executives in sales, sales operations, sales enablement, and marketing learn how to better leverage Sales 2.0 technologies and strategies to foster improved sales performance and results.
Attendees learn insight and best practices on topics that include the following:
Sales process improvement
Data, analytics, and metrics
Sales training, coaching, and development
Sales and marketing alignment
Social selling
Customer engagement and retention
Sales 2.0 technologies and emerging trends
Leadership, culture, and strategy
Webinar
Why Just-in-Time Learning is Your Best New Sales Weapon


Wednesday, August 12
11 am PT / 2 pm ET


Register Now
Daily Cartoon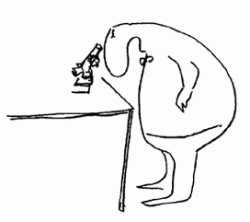 All right, Figgins! What's this about that territory being too small for making a living?