Upcoming Events
September 18-19, 2017

Attend the Sales 3.0 Conference in Las Vegas and learn how to drive improved sales performance, improve customer loyalty, and create revenue growth. You will learn from sales VPs from industry-leading companies, technology influencers, analysts, and management and leadership experts.


Free Webinar
Drive Sales Productivity and Increase Field Sales Success


Thursday, June 15
2:00 pm ET


REGISTER NOW >
Daily Cartoon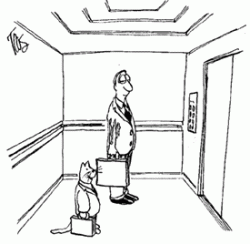 My anxiety about this sales meeting has disappeared.
Thanks for letting me use your sleeve as a scratching post.