Upcoming Events
May 1-2, 2017
The
Sales 3.0 Conference, San Francisco
will provide executives in sales and sales operations with key insight and strategies to drive improved sales performance and revenue growth. Attendees will learn from sales VPs from industry-leading companies, technology influencers, analysts, and management and leadership experts.
Agenda Topics will include:
How Emerging Technologies are Changing Buying and Selling
The Future of Inside Sales
Creating Synergy between the 'Art of Selling' and Artificial Intelligence
How Machine Learning will Boost Sales Productivity
Selling to Today's C-Suite
Free Webinar
Digital Selling: The 5 Things You Need to Do Differently in 2017


Friday, February 24
1:00 pm ET


REGISTER NOW >
Daily Cartoon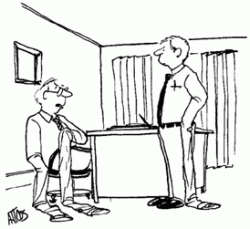 Let's roll up our sleeves and go to work.