Selling Power Magazine – December 2017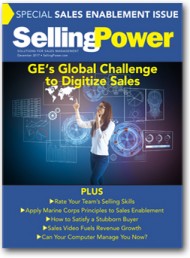 Features in this issue include:
GE Takes on a Huge Global Challenge & Digitizes Sales
The Science of Selling
Top 15 Sales Enablement Partners for 2018
Apply Marine Corps Principles to Sales Enablement
How to Satisfy a Stubborn Buyer
Sales Video Fuels Revenue Growth
Can Your Computer Manage You Now
Daily Boost of Positivity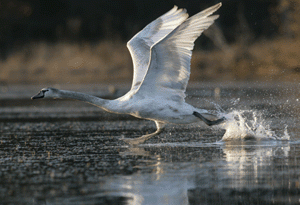 Let's face it: almost anything can cause stress. Stressors are different for each person, and they can be positive or negative. There's no doubt about it – selling can be a very stressful profession. There is pressure to prospect, sell, service, deliver, and make your numbers – and still try to balance your personal life and sales career. How can you cope? Plan your work and work your plan. Set achievable, not impossible, goals. If you can, delegate tasks to other people and concentrate on what you do best – selling. Remember that if there's a problem with a customer,…
SUBSCRIBE TO THE DAILY BOOST OF POSITIVITY
White Papers, Reports, and Special Offers
Free Webinar
Closing Time: The 7 Immutable Laws of Sales Negotiation


Wednesday, January 24
2:00 pm ET


REGISTER NOW >
Upcoming Event
Sales 3.0 Conference, San Francisco


Monday, March 12 - Tuesday, March 13


More Info
Daily Cartoon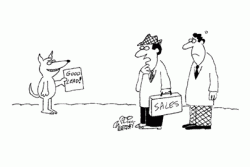 I can't help it, Sid - I'm interested.