Selling Power magazine - 50 Best Companies to Sell for in 2016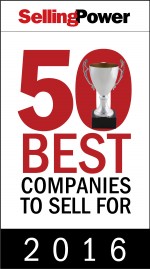 For the 16th year, the corporate research team at Selling Power has identified and ranked the best companies to sell for among the top sales forces in the United States. The list encompasses companies of all sizes – with sales forces ranging from fewer than 100 salespeople to companies with sales-force numbers in the thousands.

To gather data, the Selling Power research team issued an extensive and newly expanded questionnaire to executives in sales, training, and human resources. The questions focused on the areas of customer growth and retention; hiring, compensation, sales training, and enablement; and company recognition and reputation.

As expected, our detailed rating system placed the top companies extremely close, with only 12 points overall separating the top 10 companies. Hormel Foods landed in the top spot this year.

Anyone looking for a job in sales should leverage the Selling Power list of the 50 Best Companies to Sell For to find the best place to achieve success.


The Top 10 at a Glance
Profitable Growth at Hormel
: The sales team at Hormel is inspired by the founder's charge to "originate, don't imitate." The company engages employees by helping them develop strong careers in an environment driven by clarity, focus, and alignment. The Chairman's Inner Circle contest (a tropical getaway with top company execs) is a popular source of motivation for Hormel salespeople.
Free Webinar
Enable Your Team to Sell Better with Video


Tuesday, September 12
2:00 pm ET


REGISTER NOW >
Upcoming Event
Sales 3.0 Conference


Monday, September 18


More Info
Daily Cartoon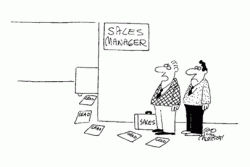 They're up to their old tricks again, making sure everybody attends the meetings.