Selling Power 2015 Top 20 Sales Training Companies


The summaries below provide a quick snapshot of each company's major offerings. We encourage you to visit their websites and social networks to learn more.

Note: This list is organized in alphabetical order and no priority or ranking is implied.

Free Webinar
What Does the Future of Sales and Service Look Like?


Thursday, July 13
2:00 pm ET


REGISTER NOW >
Daily Cartoon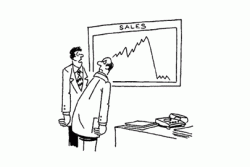 Right there is when you decided to make our best field salesmen District Managers.