Selling Power 2015 Top 20 Sales Training Companies


The summaries below provide a quick snapshot of each company's major offerings. We encourage you to visit their websites and social networks to learn more.

Note: This list is organized in alphabetical order and no priority or ranking is implied.

Upcoming Event
Sales 2.0 Conference


Monday, November 14


More Info
Daily Cartoon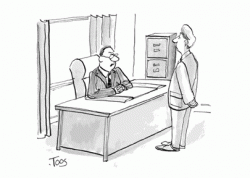 As part of the company's profit-sharing scheme,
I want to see your winnings from last night's poker game.