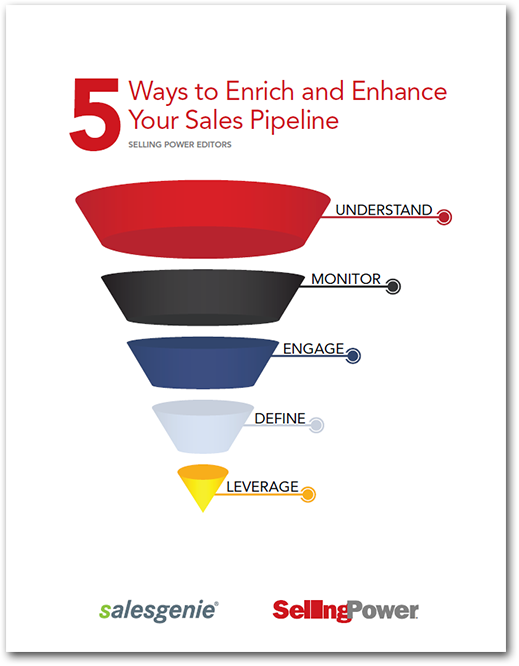 Report
5 Ways to Enrich and Enhance Your Sales Pipeline
Too many sales leaders are plagued by sales pipelines that are full of deals that are stalled, stuck, or otherwise inactive. In fact, Harvard Business Review has reported that, from a study of 62 B2B companies, 44 percent of executives felt their organization was ineffective at pipeline management. This report has insights that can help you reverse this trend.
You'll learn:
Tips to help you assess the current state of your sales pipeline.
Strategic questions you can ask to meet your revenue goals.
Five actionable steps to establish a cleaner, richer, and more effective sales pipeline.