SURVEY REPORT
How Successful Sales Teams
Build Pipeline and Achieve Quota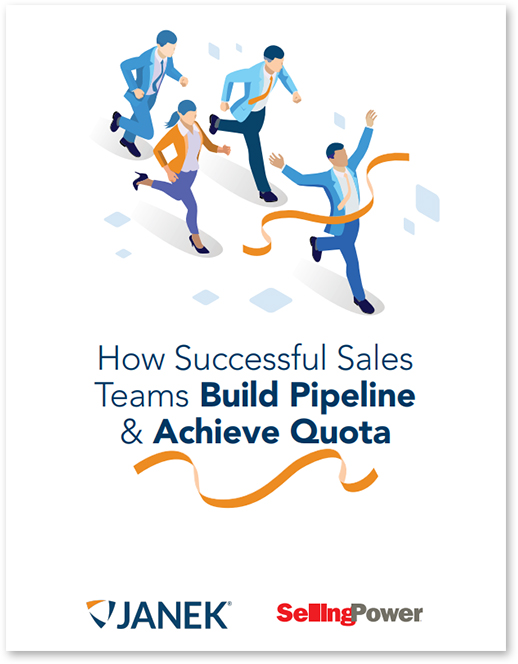 In this survey, Selling Power and Janek Performance Group asked B2B sales leaders about their pipeline and prospecting best practices and their impact on quota attainment. What we found was startling: Most sales teams are missing quota because they're failing to prospect enough to fill the sales pipeline.
Download this report to learn:
How poor sales pipeline management and sales prospecting practices impact quota attainment
What best-in-class sales teams are doing to outperform their competitors
Action steps you can use to improve prospecting skills and strategies, support a healthy sales pipeline, and build a strong foundation for sales growth.