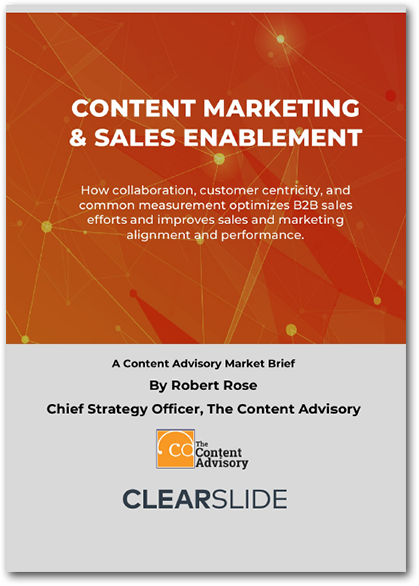 Content Advisory Market Brief
Content Marketing & Sales Enablement:
How Collaboration, Customer Centricity, and Measurement Optimize B2B Sales
Engaging with prospects and customers is about connection. If your salespeople want to truly connect, they must educate, inform, or in some way provide differentiated experiential value.
Content is the linchpin of this connection experience. Download this market brief from The Content Advisory and find out how you can leverage content to create an aligned, high-performing sales and marketing organization.