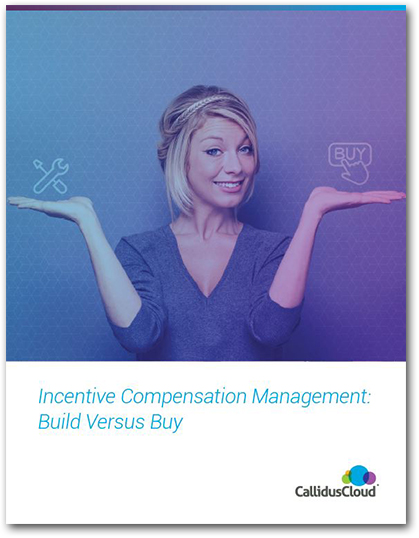 Complimentary Guide Download
Incentive Compensation Management: Build Versus Buy
When Incentive Compensation Management (ICM) systems were in their infancy, many companies chose to build their own. It seems like an attractive path to take, being able to customize the system to your unique compensation plan needs.

Fast forward to today, and your company has likely spent considerable amounts of time and money building and maintaining a custom commissions system, a system you have likely outgrown. Now you're faced with a decision: do you keep investing in it or buy one of the now widely available ICM software solutions?

This guide provides the questions to ask to help you evaluate your current sales compensation management needs. Gain insights on how to:
Consider the changing revenue recognition requirements.
Evaluate the efficacy of your current compensation plan.
Review the efficiency of your sales operations team.
Determine the available internal resources to support your system.