/// Daily Quote
"Behold the turtle. He makes progress only when he sticks his neck out."
-- James Bryant Conant

Selling Power Magazine Article
The Essential Tool: CRM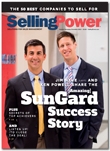 Subscribe Now
Whether your sales team is using the most basic CRM tool or the very latest release with every bell and whistle, customer relationship management – CRM – is now a mainstay of professional sales forces. Love it, leave it, use it, lose it, curse it, or embrace it, CRM is here to stay. It is simply too useful for sales reps, sales managers, marketers, and top management to do without.
CRM tools can often pull in data from a wide variety of business-intelligence sources, and in the years since its inception, it has been able to provide users with abundant useful data on prospect companies and current customers, markets, and rivals. All this can help reps sell better in a world where customers know more, so salespeople must know even more.
And CRM keeps top managers informed on what reps are doing and how leads are progressing through the pipeline toward qualification, appointment, negotiation, and close. Marketers can pass leads to CRM systems or nurture leads that are not yet warm enough for reps. Financial types can tap CRM systems to enable better revenue forecasting.
All this is possible but not easy. CRM reports data and can analyze, slice, and dice data in amazing ways. But someone must enter the data and keep it up-to-date; that is usually the rep's job.
Salesforce is the top dog in this fiercely competitive field. It distributes leads to reps in the field, and with an extraordinary set of dashboards and reports, it keeps managers well informed on every aspect of the sales effort. (
www.salesforce.com
)
Microsoft Dynamics CRM helps sales teams become prepared and insightful, collaborative and connected, quick and mobile, and highly productive. It empowers mobile sales reps to continue working deals while on the road. (
www.microsoft.com/en-us/dynamics/crm-sales.aspx
)
Zoho CRM gives reps and managers a 360-degree view of the complete sales cycle and pipeline. They can identify trends, spot opportunities, increase efficiency, and reduce costs with the right answers, right now, as Zoho automates day-to-day business tasks. (
www.zoho.com/crm
)
NetSuite CRM+'s typical client company increased sales productivity by 13 percent and productivity by up to 20 percent, according to Nucleus Research. NetSuite is the cloud CRM that delivers a real-time, 360-degree view of the customer experience. (
www.netsuite.com
)
SAP Sales on Demand's easily accessible sales automation lets salespeople quickly and effectively manage their accounts. They can work with colleagues on important documents, tap into intelligence on the competition, and access product and pricing information. (
http://sales.ondemand.com
)
SugarCRM goes beyond traditional systems designed to force data entry and empowers reps to spend more time selling. Reps focus their time and energy on the most important deals in the pipeline when it matters most. (
www.sugarcrm.com
)
Goldmine CRM solution is powerful, easy to use and maintain, and affordable, all in a package that's perfect for small businesses. More than 1 million salespeople use GoldMine to help manage more than 1 billion relationships. (
www.goldmine.com
)
Nimble enables salespeople to send messages, add tasks and events, and edit or download contact profiles right in the contact's profile window. With Nimble, reps view contact information, activities, emails, notes, and social conversations in one clean and simple screen. (
www.nimble.com
)
– Henry Canaday

Today, the combined market value of Facebook, LinkedIn, and Twitter is more than $162 billion. That's a huge value for companies whose customers create content that their friends, followers, and connections avariciously consume (often while they probably should be doing something else). Last week, Dave Kurlan, the author of Baseline Selling, wrote an interesting blog post about how …
READ THIS BLOG
>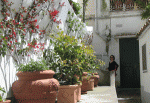 /// Upcoming Event
Sales 2.0 Conference
Monday, March 10
8:00 am
More Info
>