/// Daily Quote
"Behold the turtle. He makes progress only when he sticks his neck out."
-- James Bryant Conant

Selling Power Magazine Article
Ask Your Manager for Help

Subscribe Now
1. Don't be afraid to admit you don't know the answer! Just ask.
2. Do your research. Make sure you know all ins and outs.
3. Be able to clearly articulate your question and concerns.
4. Know your goal – and the roadblocks that are in your way.
– Malcolm Fleschner

Today's blog post is by Christopher Cabrera, CEO of Xactly Corporation, the industry leader in sales compensation automation. If your company hasn't been making its numbers and your employees seem disengaged, it's time to examine how to incent them uniquely and appropriately. A big part of building a successful sales team is building a comp plan to suit …
READ THIS BLOG
>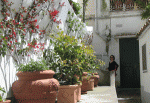 /// Upcoming Event
Sales 2.0 Conference
Monday, March 10
8:00 am
More Info
>