Daily Boost of Positivity
Rapport
Building rapport is a process that is vital in the sales cycle. Without it, sales cannot be made. Building rapport might be as simple as asking someone how his or her day is going, or as involved as listening to someone's life story. At the end of the day, the salespeople who know how to build rapport will build a larger base of clients who trust them and rely on them for advice and guidance. Be the person who builds the most rapport possible, and you will be a happy person. Not only that, your clients will be happier for knowing you, as well.
Contributed by Michael T. Boyko
Upcoming Event
Peak Performance Mindset Workshop for Sales Leaders


Tuesday, December 5


More Info
Daily Cartoon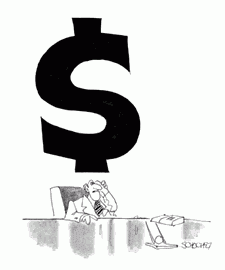 What's my sign?