Selling Power Magazine Article
The 50 Best Companies to Sell For
Selling Power Editors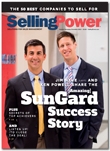 Subscribe Now
For the thirteenth year, the corporate research team at Selling Power has identified and ranked the best companies to sell for among the best sales forces in the United States.
The focus this year expanded to include companies of all sizes, not only those with more than 500 salespeople. An extensive, expanded questionnaire was sent to top sales executives, training managers, and human resources managers to request key data that would be important to prospective employees looking to enter the sales profession. In addition, independent research added to the information database.
This year, we focused on three broad areas while examining the data: customer growth and retention; hiring, compensation, sales training, and enablement; and company recognition and reputation. Companies that were unable to verify vital details within each category were excluded from the ranking.
Within the area of customer growth and retention, the corporate research team looked at both new-business growth and ability to retain current business.
In the area of hiring, compensation, sales training, and sales enablement, the team examined each company's general and product sales-training programs, average starting salaries for new salespeople, performance review programs and frequency, sales force turnover, and benefit packages. In addition, the research team looked at whether or not each company utilized profile assessments, gamification, sales contests, sales-coaching programs, and president's clubs.
A new area of analysis this year was company recognition and reputation. The research team assessed awards received that would enhance a sales force's ability to sell and affirm the company's commitment to community outreach and involvement.
Next, all information was compiled, analyzed, and scored in order to maintain complete confidentiality for each company's data. Each company was given an overall score in the three areas to complete the list of the top 50 companies to sell for.
The 50 Best Companies to Sell For represents a wide variety of subindustries, including software/systems, food/beverage, health, construction, information/communications, hospitality, transportation, and financial services.
As expected, our detailed rating system placed the top companies extremely close, with only 10 points overall separating the top 10 companies. In cases of a tie in the overall point rankings, the companies were placed in alphabetical order. Anyone entering the sales field should begin his or her search by taking a good look at these top companies to sell for.
Webinar
The End of Sales as We Know It


Tuesday, August 5
1 pm ET / 10 am PT


Register Now
Daily Cartoon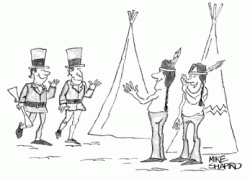 Remember, push the corn.