Selling Power Magazine – November 2014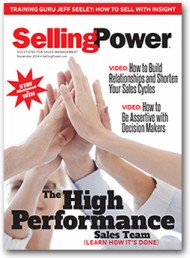 Features in this issue include:
30 Great Strategies for Sales Success
Stay motivated to win – And keep your team motivated, too
How to read (secret) nonverbal signals
New Up-Selling Techniques
Daily Boost of Positivity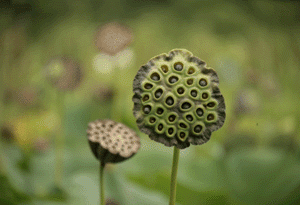 Too often salespeople prefer to talk up the wonders of their terrific solutions before diligently assessing a customer's unique circumstances. Great salespeople instead approach a problem with the mind-set of a physician, methodically probing and analyzing symptoms before arriving at a diagnosis. This takes time and hard work. But by working with the customer and determining the nature and extent of the pain, they more often find a mutually agreeable plan to heal whatever it is that hurts.
SUBSCRIBE TO THE DAILY BOOST OF POSITIVITY
White Papers, Reports, and Special Offers
Webinar
Drive Revenue and Simplify Sales Quotes


Wednesday, December 3
2 pm ET / 11 am PT


Register Now
Upcoming Event
Sales 2.0 Conference


Monday, March 16


More Info
Daily Cartoon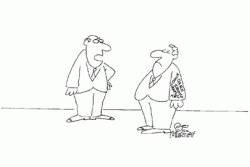 I'll tell you what your problem is, Baker - you wear your feelings on your sleeve.