Selling Power Magazine – March 2015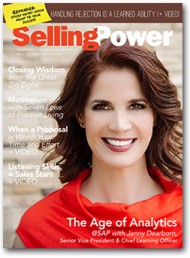 Features in this issue include:
The Age of Analytics – Insight from Jenny Dearborn, SVP & Chief Learning Officer at SAP
Closing wisdom from the legendary Zig Ziglar
Motivation: 7 Laws of Positive Living
Using Data to Predict Customer Behavior
Daily Boost of Positivity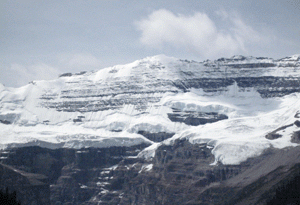 An opportunity is not reality. It takes work, luck, and discipline to turn opportunities into reality. When things don't turn out the way you imagine, it is good to remember that the expected outcome was in your imagination. Learn to balance your emotional investments in the things you imagine for yourself. Harnessing the power of imagination begins with avoiding heavy betting on the outcome of our dreams. It is the best protection against suffering the disappointment that might prevent you from daring to dream about the next big thing.
SUBSCRIBE TO THE DAILY BOOST OF POSITIVITY
White Papers, Reports, and Special Offers
Webinar
How to Equip Your Sales Force to Have Smarter Business Conversations


Thursday, April 9
11 am PT / 2 pm ET


Register Now
Upcoming Event
Sales 2.0 Conference


Monday, March 16


More Info
Daily Cartoon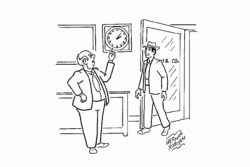 Tell me, Simpson - was that a lunch hour or a sabbatical?