Selling Power Magazine – October 2017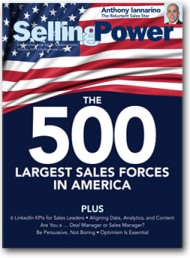 Features in this issue include:
The Selling Power 500: The Largest Sales Forces in America
6 LinkedIn KPIs for Sales Leaders
Aligning Data, Analytics, and Content to Close More Sales
Are You a Deal Manager or Sales Manager?
How to Be Persuasive, Not Boring
Why Optimism Is Essential in Business
Daily Boost of Positivity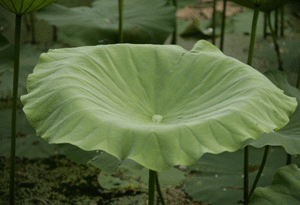 Nothing in life lasts forever. What can we take away from this fact? We know that it's imperative to celebrate the days when things are going well and you're enjoying yourself to the fullest. Take every opportunity to celebrate life. On the other hand, remember when you are down and out that the pain is not eternal. The sun will come out from behind the clouds sooner or later. Have patience and faith.
SUBSCRIBE TO THE DAILY BOOST OF POSITIVITY
White Papers, Reports, and Special Offers
Free Webinar
How to Improve Your Sales Team's Prospecting Strategy with Video


Tuesday, November 14
2:00 pm ET


REGISTER NOW >
Upcoming Event
Sales 3.0 Conference


Monday, December 4


More Info
Daily Cartoon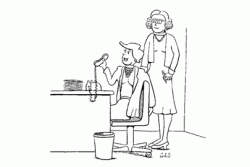 If answering machines would place orders,
I'd be having a great month!