Selling Power Magazine – October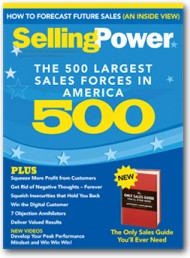 Features in this issue include:
The 2016 Selling Power 500 – America's Largest Sales Forces
How to Forecast Future Sales
Get More Profit from Customers
Get Rid of Negative Thoughts – Forever
Win the Digital Customer
New Videos: Develop Your Peak Performance Mindset
Daily Boost of Positivity
Let's face it: almost anything can cause stress. Stressors are different for each person, and they can be positive or negative. There's no doubt about it – selling can be a very stressful profession. There is pressure to prospect, sell, service, deliver, and make your numbers – and still try to balance your personal life and sales career. How can you cope? Plan your work and work your plan. Set achievable, not impossible, goals. If you can, delegate tasks to other people and concentrate on what you do best –…
SUBSCRIBE TO THE DAILY BOOST OF POSITIVITY
White Papers, Reports, and Special Offers
Free Webinar
Winning In Sales: It Starts with the Right Content


Friday, October 21
1:00 pm ET


REGISTER NOW >
Upcoming Event
Sales 2.0 Conference


Monday, November 14


More Info
Daily Cartoon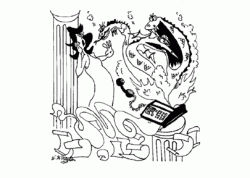 Pandora's fax.