Selling Power Magazine – May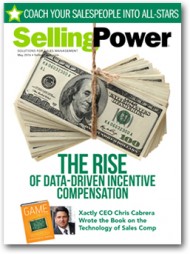 Features in this issue include:
The Skinny on Sales Compensation Today
Coach Your Salespeople into All-Stars
How to Excel at Time Management
How to Transform Hope into a Success Plan
Understanding Your Buyers' True Feelings
Daily Boost of Positivity
You know that what you say to prospects can make or break your presentation, but what you say to yourself can be just as important. Self-talk affects your attitude, and your attitude affects sales performance. Are you aware of any tendencies to engage in negative self-talk, either to yourself or to others? Increase your awareness so that you stop talking down to yourself. Make a commitment to start sending yourself more positive and constructive messages.
SUBSCRIBE TO THE DAILY BOOST OF POSITIVITY
White Papers, Reports, and Special Offers
Daily Cartoon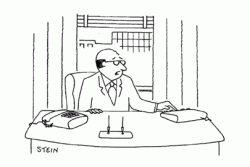 Miss Maxwell, shouldn't I be telecommunicating, telemarketing, teleconferencing, or tele-something?