Selling Power Magazine – December 2014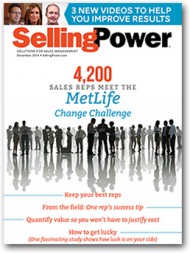 Features in this issue include:
4,200 Sales Reps Meet the MetLife Change Challenge
Lucky You: This study shows how luck really is on your side
Quantify value so you won't have to justify cost
Keep your best reps from jumping ship
Daily Boost of Positivity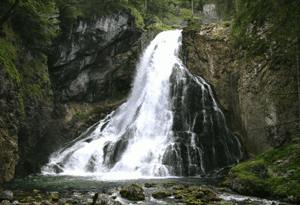 Isn't the world full of wonderful things? If you have trouble seeing all the good things in the world, try resetting your perspective by listening to upbeat music, watching a show that makes you laugh, spending playtime with children, engaging in 20 minutes of light exercise outdoors, getting in touch with an old friend, or giving a stranger a compliment. These are all small things we can do to remind ourselves of the wonder that exists in the world – and the wonderful people in it.
SUBSCRIBE TO THE DAILY BOOST OF POSITIVITY
White Papers, Reports, and Special Offers
Upcoming Event
Sales 2.0 Conference


Monday, March 16


More Info