Selling Power Magazine – March 2015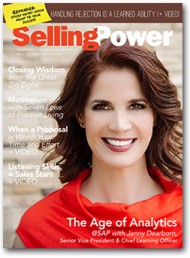 Features in this issue include:
The Age of Analytics – Insight from Jenny Dearborn, SVP & Chief Learning Officer at SAP
Closing wisdom from the legendary Zig Ziglar
Motivation: 7 Laws of Positive Living
Using Data to Predict Customer Behavior
Daily Boost of Positivity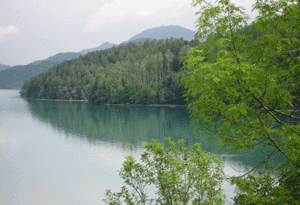 Want a starting point for keeping yourself pumped up? Start by watching the company you keep. Every sales team has a grumblers' table, where naysayers gather to share stories of failure. Never take a seat at that table. Negativity multiplies and, pretty soon, failure and rejection seem normal. Begin to believe that, and soon you'll believe that there is no exit to a rosier future. Choose instead to spend your time with people who can help get you back on track.
SUBSCRIBE TO THE DAILY BOOST OF POSITIVITY
White Papers, Reports, and Special Offers
Webinar
How to Equip Your Sales Force to Have Smarter Business Conversations


Thursday, April 9
11 am PT / 2 pm ET


Register Now
Upcoming Event
Sales 2.0 Conference


Monday, April 27 – Tuesday, April 28


More Info
Daily Cartoon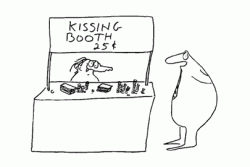 Er, no offense, Miss Winthrop, but have you ever considered writing a book on salesmanship?