Selling Power Magazine – June 2015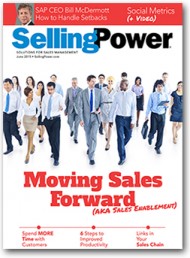 Features in this issue include:
How Sales Enablement Moves Sales Forward
Eliminate the Gap between Sales & Marketing
Spend More Time with Customers
Six Steps to Better Productivity
Jeffrey Gitomer on Happiness
Daily Boost of Positivity
It might sound odd, but money is not the root of great motivation. We all share a desire to get better and better at something that matters. Whether you're a great artist, athlete, software developer, or sales professional, you need room to grow. The best way to tap into intrinsic motivation, according to author Daniel Pink, is to take the issue of money off the table and put the focus on the work itself: "The more prominent salary, perks, and benefits are in someone's work life, the more they can inhibit creativity and unravel performance."
SUBSCRIBE TO THE DAILY BOOST OF POSITIVITY
White Papers, Reports, and Special Offers
Webinar
How to Unclog Your Sales Pipeline


Wednesday, July 15
11 am PT / 2 pm ET


Register Now
Daily Cartoon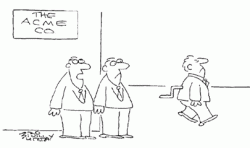 I can remember when Hensley was a self-starter.