Selling Power Magazine – July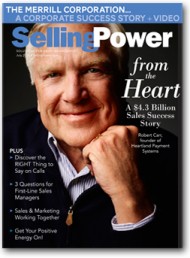 Features in this issue include:
From the Heart: The $4.3 Billion Sales Success Story of Heartland Payment Systems
Discover the Right Thing to Say on Calls
3 Questions for First-Line Sales Managers
Sales & Marketing Working Together
The Merrill Corporation: Unlocking Its Full Potential
Daily Boost of Positivity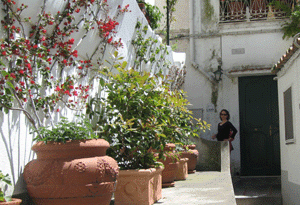 You should know more about the customer than anyone else. Salespeople generally balk at this rule. They say they don't have time to research prospective customers because they need to be out making sales calls. Yet unmatched customer knowledge going into the call is the single most powerful sales tool there is. When your knowledge of your customer's business runs deep, it puts you in the best position to help that customer solve problems and innovate solutions. That is the value of knowledge.
SUBSCRIBE TO THE DAILY BOOST OF POSITIVITY
White Papers, Reports, and Special Offers
Upcoming Event
Sales 2.0 Conference


Monday, November 14


More Info
Daily Cartoon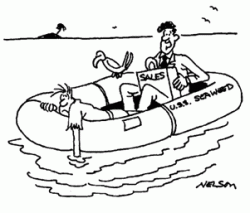 This is your lucky day. I managed to save my sample case.