Selling Power Magazine – December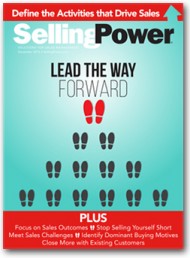 Features in this issue include:
Lead the Way Forward: Develop Your Leadership Skills
Define the Activities that Drive Sales
Why Sales Productivity is Not Enough
Expert Advice for Sales Managers
Stop Selling Yourself Short
Close More with Existing Customers
Daily Boost of Positivity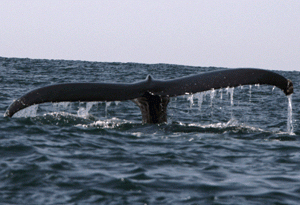 A great attitude will help you win; a bad attitude will magnify obstacles and sabotage your progress. Here's a quick self-test to see if you have what it takes to win today: Am I positive about myself, my company, and the products and services I sell? Do I approach each task with the passion and commitment necessary to win? Will I bring positive energy to all people I meet today? Do I have a burning desire to improve myself, my work habits, and my personal habits? Will I check my attitude during the day and improve it when needed?
SUBSCRIBE TO THE DAILY BOOST OF POSITIVITY
White Papers, Reports, and Special Offers
Free Webinar
New Ways to Boost Sales Productivity in 2017


Thursday, January 5
1:00 pm ET


REGISTER NOW >
Daily Cartoon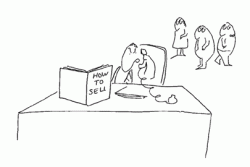 Wait, you moron! Don't place a $50,000 order yet - I haven't come to the close.