Selling Power Magazine – September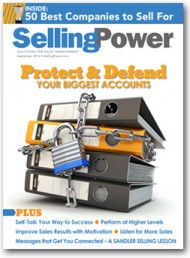 Features in this issue include:
Protect & Defend Your Biggest Accounts
Improve Sales Results with Motivation
Self-Talk Your Way to Success
Perform at Higher Levels
Messages that Get You Connected
Daily Boost of Positivity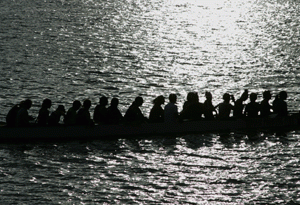 The conditions necessary to foster personal accountability in the workplace are similar to those needed in a family or classroom: Develop a climate of trust, openness, good humor, and respect; then, with honesty and respect, inspect what you expect. Make sure that subordinates know you hold yourself to the same standards of ethics and diligence that you expect from them. It may be easier said than done. Openness and clarity of mind will be required. This stresses both you and the system, but courageous individuals manage to tread these waters every day.
SUBSCRIBE TO THE DAILY BOOST OF POSITIVITY
White Papers, Reports, and Special Offers
Webinar
How to Create a Peak Performance Mindset


Wednesday, October 19
10 am PT / 1 pm ET


Register Now
Upcoming Event
Sales 2.0 Conference


Monday, November 14


More Info
Daily Cartoon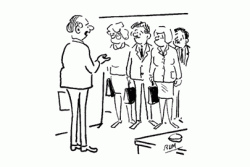 I want to know why sales are down - without blaming the product, the price or the economy!