Selling Power Magazine – April 2015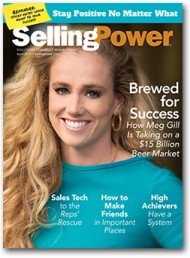 Features in this issue include:
Brewed for Success: How Meg Gill is taking on the $15 billion beer market
How to Become a High Achiever
Sales Technology: A roundup of the latest tech tools to help propel sales forward
Four Principles of Great Management
Daily Boost of Positivity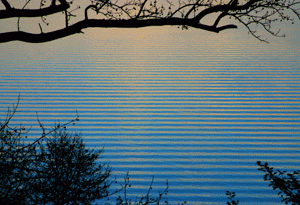 Salespeople need to address emotions. It doesn't help to obsess about rejection and disappointment. It's easy to fall into the poor-me syndrome or fall prey to negative emotions, such as hurt, anger, or fear. But the most successful salespeople find ways to get over it, stay focused, and continue on. When you're feeling down in the dumps, rethink the way you evaluate sales performance. Instead of evaluating yourself on the number of closed sales, look at the progress you're making in each component of the overall sales process. It's very possible that you're accomplishing positive things, such as securing more…
SUBSCRIBE TO THE DAILY BOOST OF POSITIVITY
White Papers, Reports, and Special Offers
Webinar
Best Practices for Turning Leads into Opportunities


Tuesday, May 5
10 am PT / 1 pm ET


Register Now
Daily Cartoon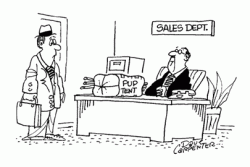 Clayton, before you head out on the road, let's talk about 'cost control'...