Selling Power Magazine – August 2014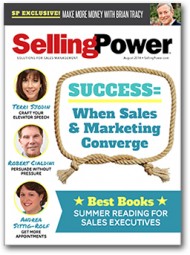 Features in this issue include:
When sales & marketing converge… Successful Sales Results!
Sales Negotiation in Depth
Strategies for Following Up with Existing Accounts
Selling Power University – do-it-yourself online sales training modules
Daily Boost of Positivity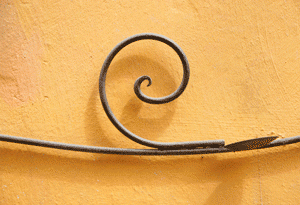 Learning how to stay focused is one of the linchpins of effective selling and a foundation for a successful life. Are you as focused as you could be? Get all the issues of distraction out on the table, and examine the root causes. You may uncover that you simply don't want to be doing some of the things you've committed to do. As a result, you hide in distractions. Strictly evaluate your choices about how you spend your time. Focus will follow.
SUBSCRIBE TO THE DAILY BOOST OF POSITIVITY
White Papers, Reports, and Special Offers
Webinar
5 Pillars of Mobile Sales Enablement


Tuesday, September 9
1 pm ET / 10 am PT


Register Now
Upcoming Event
Sales 2.0 Conference


September 18, 2014


More Info
Daily Cartoon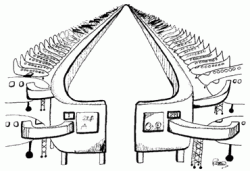 Your connection leaves in five minutes from Gate 1.