Selling Power Magazine – July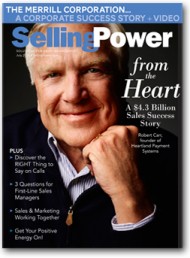 Features in this issue include:
From the Heart: The $4.3 Billion Sales Success Story of Heartland Payment Systems
Discover the Right Thing to Say on Calls
3 Questions for First-Line Sales Managers
Sales & Marketing Working Together
The Merrill Corporation: Unlocking Its Full Potential
Daily Boost of Positivity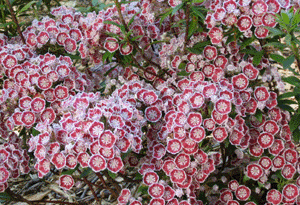 Numbers and figures on a spreadsheet have no meaning; only thoughts have meaning. Don't let "bad" figures cripple your mind to the point that you forget that doing business is not everything. Remind yourself that what really counts in life is not what you do or how much you make, but who you are on the inside. A healthy self-esteem is the best predictor of future success. It comes from the realization that only you can decide your self-worth. A positive self-worth can boost your productivity by 100 percent.
SUBSCRIBE TO THE DAILY BOOST OF POSITIVITY
White Papers, Reports, and Special Offers
Upcoming Event
Sales 2.0 Conference


Monday, November 14


More Info
Daily Cartoon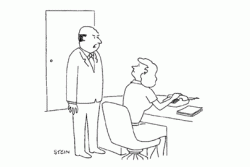 Just say we're reorganizing under Chapter 11, not 'we're going down the tube'!