Selling Power Magazine – August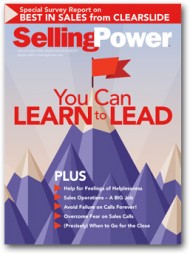 Features in this issue include:
3 Essential Lessons in Sales Leadership
Sales Operations - A BIG Job
5 Strategies for Transforming to a Best-in-Class Sales Organization
Overcome Fear on Sales Calls
(Precisely) When to Go for the Close
How to Manage the Feeling of Helplessness
Daily Boost of Positivity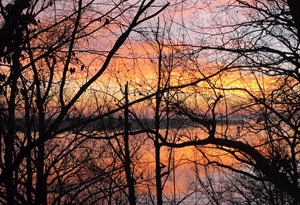 The people you spend time with inevitably affect your attitude and outlook. By hanging with the complainers and the co-workers who cut out on Fridays at 2:30 p.m., you will almost certainly adopt their habits. Better to befriend those who tend to populate the top of the performance charts, the true professionals who are more likely to be promoted. These are the people who are going the places you want to go, so it makes sense to tag along.
SUBSCRIBE TO THE DAILY BOOST OF POSITIVITY
White Papers, Reports, and Special Offers
Webinar
Eight Best Practices for Improving Collaboration in the Proposal Process


Wednesday, September 14
11 am PT / 2 pm ET


Register Now
Upcoming Event
Sales 2.0 Conference


Monday, November 14


More Info
Daily Cartoon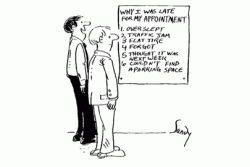 It saves time to just let them pick a number.