Selling Power Magazine – August 2014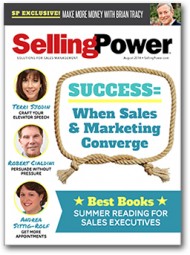 Features in this issue include:
When sales & marketing converge… Successful Sales Results!
Sales Negotiation in Depth
Strategies for Following Up with Existing Accounts
Selling Power University – do-it-yourself online sales training modules
Daily Boost of Positivity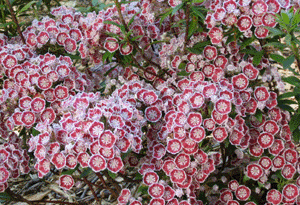 Every interaction with someone is an opportunity. The thing is, you never know exactly who you're going to meet, and you never know exactly what that person will be interested in. That's why it's so important to keep up with what's happening in the world at large, in areas outside of sales and outside of the markets to which you sell. What great books have been published recently? What are the most popular articles online right now? What are the headlines for countries around the world today? Be on the lookout for ways to constantly draw new information into your daily routine. This constant stream…
SUBSCRIBE TO THE DAILY BOOST OF POSITIVITY
White Papers, Reports, and Special Offers
Webinar
5 Pillars of Mobile Sales Enablement


Tuesday, September 9
1 pm ET / 10 am PT


Register Now
Upcoming Event
Sales 2.0 Conference


September 18, 2014


More Info
Daily Cartoon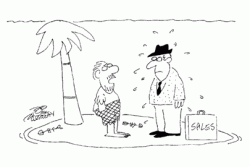 I specifically remember stating that no one was to call during working hours.