Selling Power Magazine – November 2017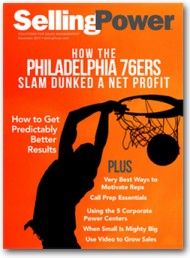 Features in this issue include:
How the Philadelphia 76ers: Slam-Dunked Their Way to Sales Success
Get Predictably Better Results
The Best Ways to Motivate Sales Reps
Call Prep Essentials
Using the 5 Corporate Power Centers
When Small Is Mighty Big
Daily Boost of Positivity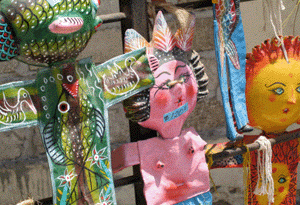 For some salespeople, their relationship with their boss has very little impact on their work/life happiness. For others, however, managers have a significant impact on how they feel about their work/life balance and even their day-to-day lives. It is important for both managers and salespeople to be cognizant of the different dynamics at play and actively work together toward building a stronger relationship. Doing so will not only increase work/life happiness but also improve on-the-job efficiency and productivity.
SUBSCRIBE TO THE DAILY BOOST OF POSITIVITY
White Papers, Reports, and Special Offers
Upcoming Event
Sales 3.0 Conference


Monday, December 4


More Info
Daily Cartoon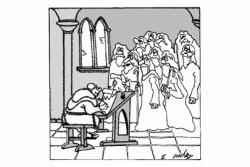 Prophets are up.