Selling Power Magazine – May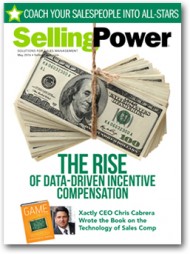 Features in this issue include:
The Skinny on Sales Compensation Today
Coach Your Salespeople into All-Stars
How to Excel at Time Management
How to Transform Hope into a Success Plan
Understanding Your Buyers' True Feelings
Daily Boost of Positivity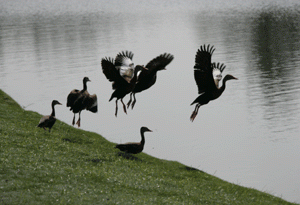 Our expectations today have a way of becoming reality tomorrow. Most people use negative expressions such as, "I thought that would happen," or "I'm afraid that doesn't surprise me," or "I could have told you that," more frequently than you'll hear them say, "I just knew I could do it," or "I was sure that it would work out well." Why do expectations have such a powerful influence on our lives? Because when we expect something to go a certain way, whether for better or worse, we instruct our subconscious to be on the alert for the people, places, things,…
SUBSCRIBE TO THE DAILY BOOST OF POSITIVITY
White Papers, Reports, and Special Offers
Daily Cartoon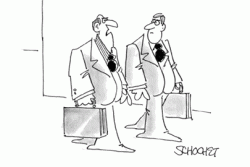 It's not a matter of winning or losing, but how much you control the game.