Selling Power Magazine – February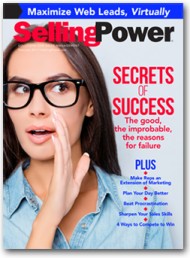 Features in this issue include:
Secrets of Success: How to Turn Your Dreams into Reality
Why Sales Productivity is Not Enough
4 Ways to Become a Better Competitor
Time to Change: How to Beat the Procrastination Bug
3 Ways to Sharpen Existing Sales Skills
Daily Boost of Positivity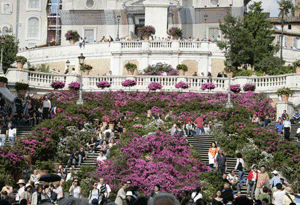 Do you maintain an attitude of gratitude? The selling profession demands that you focus on the next big sale. But that means it's easy to forget about the success you've already achieved and assets you already have. Remember to appreciate these elements, and give thanks where it's due. Enjoy the fruits of success, share the credit with your team, and preserve the lessons you learned from each victory. View each peak performance as a refueling stop from which you can launch your next success.
SUBSCRIBE TO THE DAILY BOOST OF POSITIVITY
White Papers, Reports, and Special Offers
Free Webinar
Digital Selling: The 5 Things You Need to Do Differently in 2017


Friday, February 24
1:00 pm ET


REGISTER NOW >
Daily Cartoon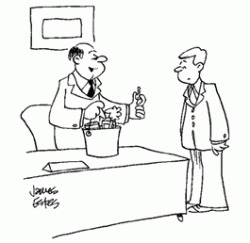 Hastings - I understand you've been wanting a key to the executive wash room...