Selling Power Magazine – January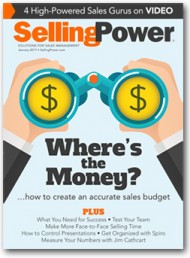 Features in this issue include:
How to Create an Accurate Sales Budget
Two Must-Haves for Success
Rate Your Salespeople's Selling Skills
3 Ways to Make More Time for Face-to-Face Selling
How to Control Sales Presentations
Daily Boost of Positivity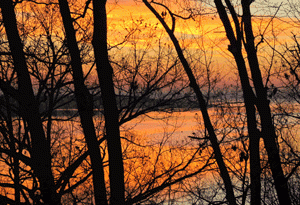 What should you do when a customer gets angry? Cool the temperature with patience and understanding. Explain the situation rationally, and slowly persuade the customer to go along with your fair resolution. Use specific words and phrases with which the customer can identify. Be the first and last person with whom the customer needs to speak. Usually these steps will help calmer heads prevail.
SUBSCRIBE TO THE DAILY BOOST OF POSITIVITY
White Papers, Reports, and Special Offers
Free Webinar
Resolutions to Achieve Peak Sales Performance in 2017


Wednesday, February 8
2:00 pm ET


REGISTER NOW >
Daily Cartoon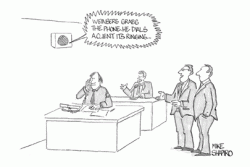 We feel the play-by-play keeps what would normally be tedious work, a little more exciting.