Selling Power Magazine – April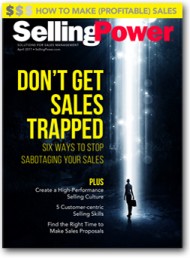 Features in this issue include:
Don't Get Sales Trapped: Six ways to stop sabotaging your sales
How to Make (Profitable) Sales
Create a High-Performance Selling Culture
5 Customer-centric Selling Skills
The Right Time to Make a Sales Proposal
Daily Boost of Positivity
What are the signs that you're dealing with a toxic person? Warning signs include critical or controlling behavior. Often nothing you say or do is good enough. Toxic people hold on to past grudges and dredge them up continually. They disregard others' feelings and fail to respect boundaries. They are all about themselves. If you see these red flags in a relationship, take steps to limit your interaction or phase out your collaboration.
SUBSCRIBE TO THE DAILY BOOST OF POSITIVITY
White Papers, Reports, and Special Offers
Daily Cartoon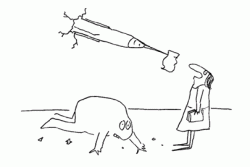 It's the sales literature from Acme Missile.
My, it's certainly designed to attract your attention.