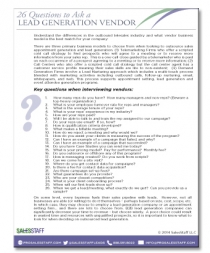 26 Questions to Ask a Lead Generation Vendor
When it comes to outbound telesales services, what's the right choice for you? There are three primary business models you can choose from.
Download this resource today to find out which model will get the best results for you, plus which questions to ask to help you evaluate vendors.