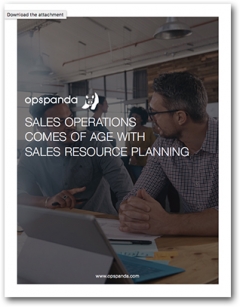 White Paper Download
Sales Operations Comes of Age With Sales Resource Planning
For firms that depend on direct selling efforts to influence purchase behavior, the capacity and productivity of sales teams have become more important in recent years. Why not plan and manage sales headcount and quotas with the same level of attention as material or capital?
Download this white paper now and find out:
Why planning and analysis for sales resources is the new frontier for forward thinking companies.
How cloud-based software as service for Sales Resource Planning (SRP) works and how it is helping companies gain an edge.
The basics of building a Sales Resource Plan.
The future of Sales Resource Planning.