Quick Guide to a Successful Sales Handover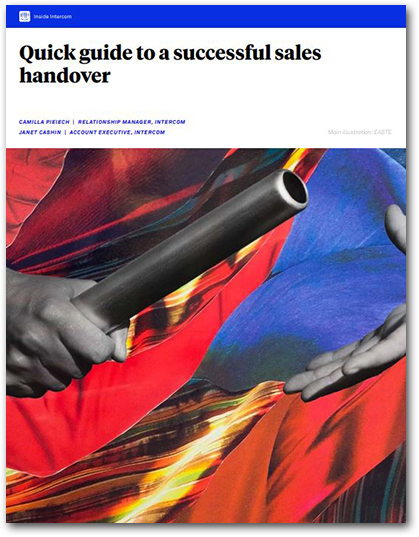 In SaaS, the race doesn't finish when you make the sale; it continues as you build and maintain strong customer relationships.

And, how you are handing off leads from the sales rep to the relationship manager can make or break a positive customer experience.
Download this report today to find the best practices for executing a successful sales handover and improving customer relationships.