Report
How to Reduce Sales First Response Time With Live Chat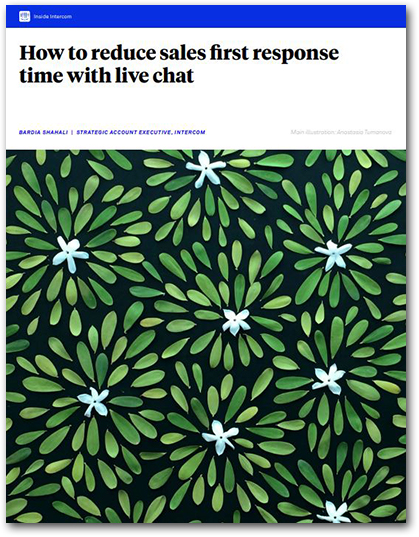 The fastest way to respond to a prospect is through live chat on your website.

And according to the Harvard Business Review, sales teams are 7x more likely to close a deal if they respond to prospects in less than an hour versus two hours.
But, many companies are failing to make the most of live chat.

Learn how you can use live chat to reduce your sales first response time. Download this report today and uncover three tested simple (but often overlooked) live-chat insights.