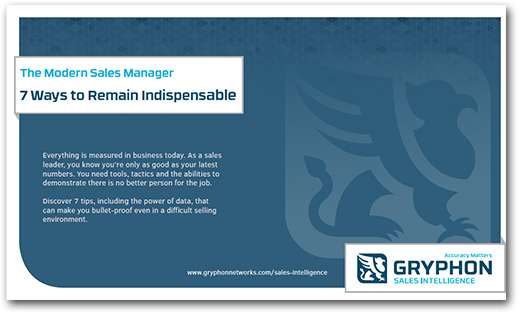 White Paper
The Modern Sales Manager:
7 Ways to Remain Indispensable
In business today, measurement matters. As a sales leader, you know your job performance is only as good as your latest numbers. Do you have the tools, tactics, and skills to ensure that you can achieve success consistently?
Download this white paper now and discover seven tips to create a bulletproof formula to succeed in even the toughest sales environments.