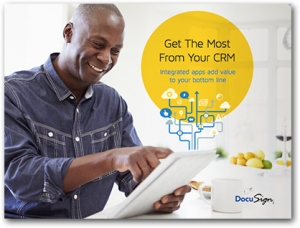 Ebook Download:
Get the Most from Your CRM
In the last decade, customer relationship management (CRM) adoption has increased rapidly, and Gartner Research predicts that growth will continue or even speed up through 2017. And there are now thousands of apps that enable CRM users to add functionality with the aim of creating an all-in-one solution specifically tailored to meet the needs of their sales team.
Read this ebook to learn more about how to extend your CRM to increase operational efficiency, lead conversion, customer satisfaction, and sales revenues.