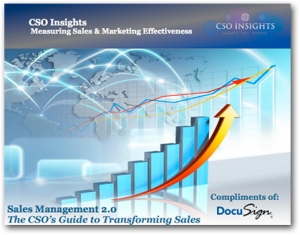 The CSO's Guide to Transforming Sales
A sales transformation is a serious undertaking. To support high-achieving Chief Sales Officers, CSO Insights has created this comprehensive guide and based it on twenty years' worth of benchmarking best-in-class firms, along with concrete examples.
Download this resource today and you'll learn:
Why most sales transformation initiatives fail to fully deliver.
How to create a solid foundation for a sales-transformation experience.
How to determine the ROI of your sales transformation.