White Paper Download
Accelerate Sales with a Frictionless Agreement Process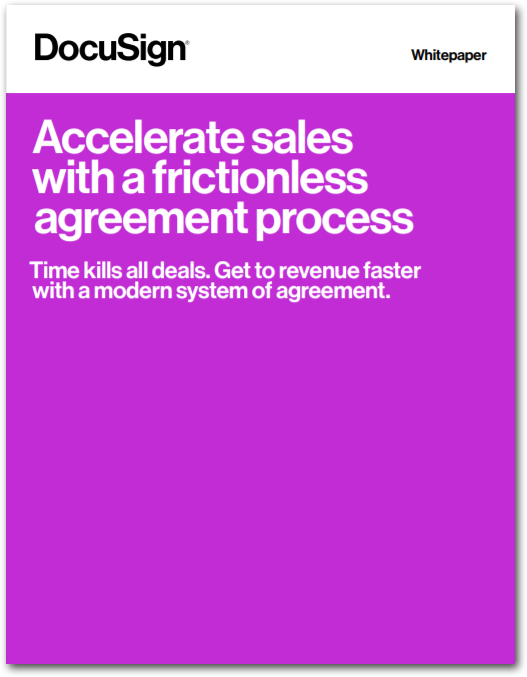 According to McKinsey & Company, digital processes are "rocket fuel" for sales organizations today, and can lead to five times the growth of slow-adopting peers. Best-in-class sales organizations are automating processes that otherwise consume reps' time with paperwork and status tracking. A key area of opportunity is the agreement process.

Download this report now and learn how to:
Better prepare, sign, act on, and manage your sales contracts.
Eliminate friction in your sales cycles.
Enable your reps to close deals faster while contributing to a superior customer experience.