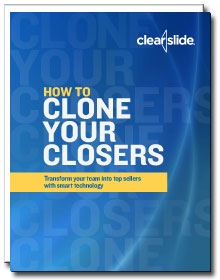 White Paper:
How To Clone Your Closers
Transform your team into top sellers with smart technology
Some salespeople are just naturally better than the rest. But do you know the elements that help some reps perform better than others?

Download this report and discover five ways you can use technology to transform your underperformers into top sellers.