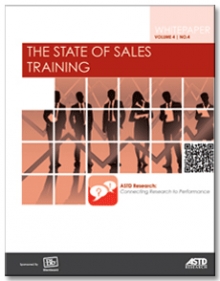 THE STATE OF SALES TRAINING
Sales training remains a cornerstone of great sales management. But what components of a sales training and learning program are most important to overall success?
Download this study to learn the characteristics of successful training programs. You'll find out:
which topics most sales training programs focus on,
what salespeople really think about the value of training programs,
whether peer-based learning really works,
trends in investment on sales training programs.