White Paper Download
Quantity and Quality?
Where Lead Qualifying in Manufacturing Misses the Mark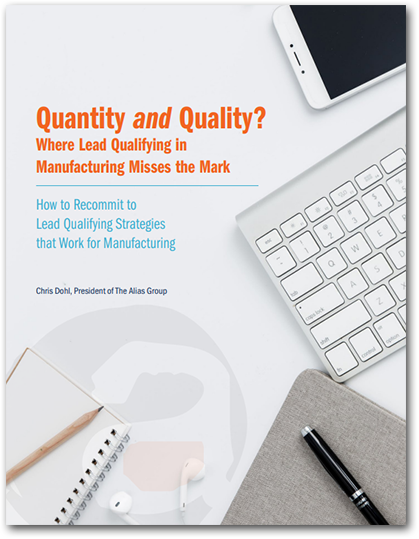 Are you filling your sales funnel with 50 or more high-quality qualified leads each month? Do you know what is a good benchmark for your industry? Do you have a systematic approach for constantly refilling the top of your funnel and reaching your projections every month?
Download this white paper now to learn:
The most efficient strategies for keeping your sales pipeline full
How to deliver qualified leads that your sales department will love
How refined sales processes will manage the complexities of your industry