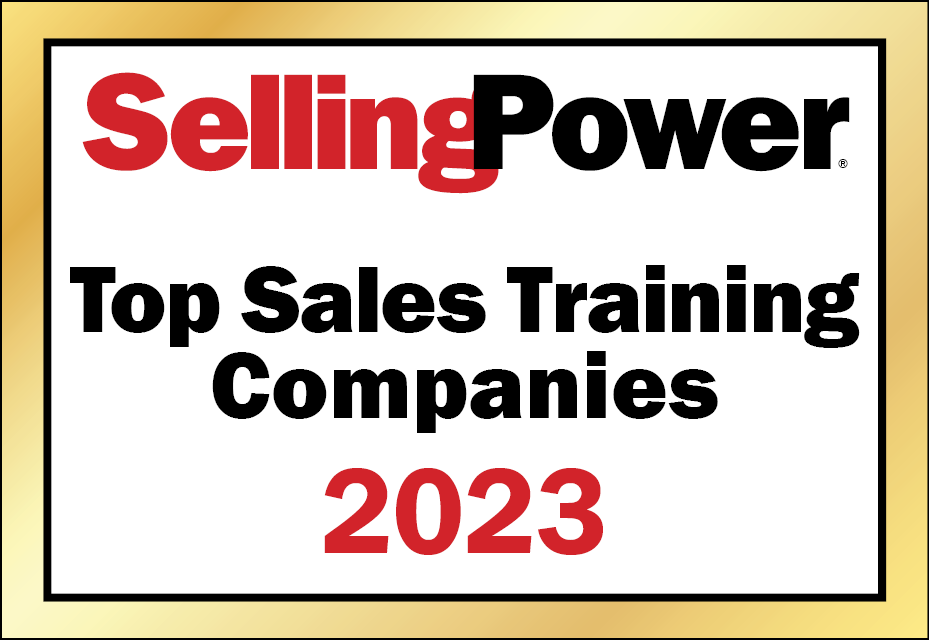 Selling Power is pleased to present our list of the Top Sales Training Companies in 2023. This prestigious list helps sales leaders identify and select sales training companies with a track record of producing tangible ROI while also providing superior customer service.
Criteria for Best Sales Training Companies
The main criteria used when selecting the companies to include on the 2023 list of Top Sales Training Companies were:
Depth and breadth of sales training programs offered
Innovative offerings (sales training courses, sales methodology, or sales delivery methods)
Contributions to the sales training market
Strength of client satisfaction and overall client feedback
For the client satisfaction portion, the Selling Power team surveyed and considered feedback from nearly 400 clients of the companies that applied. Here is a glimpse of some of the client comments that helped land companies on this list:
"They are helping us achieve a very high standard through their training sessions. Our implementation has already yielded some big positive outcomes."
"They are always available to help. They go above and beyond to provide the support and structures we need for our sales process. Their objection handles and reviews are the best I've seen."
"The level of professionalism, expertise, experience, and deep collaboration to best understand our sales channel challenges was excellent."
"Super-fast responses to customer requests, delivery time frames, high-quality facilitators, and very good rapport with all the team."
"The best methodology for accelerating the success of any sales team with minimal overhead and highest ROI."
"They make every effort to listen and fully understand client needs resulting in training programs that are shaped and focused to meet specific requirements and deliver results. Furthermore, they have the capability to deliver at scale globally in multiple languages."
Below is a snapshot of the major offerings of the companies on Selling Power's 2023 list of the Top Sales Training Companies. We encourage you to visit their Websites and reach out to them to discover how they can help improve sales performance and increase sales for your company. This list is organized alphabetically, and no priority or ranking is implied.
Selling Power's Top Sales Training Companies — 2023
This list is organized alphabetically and no priority or ranking is implied.