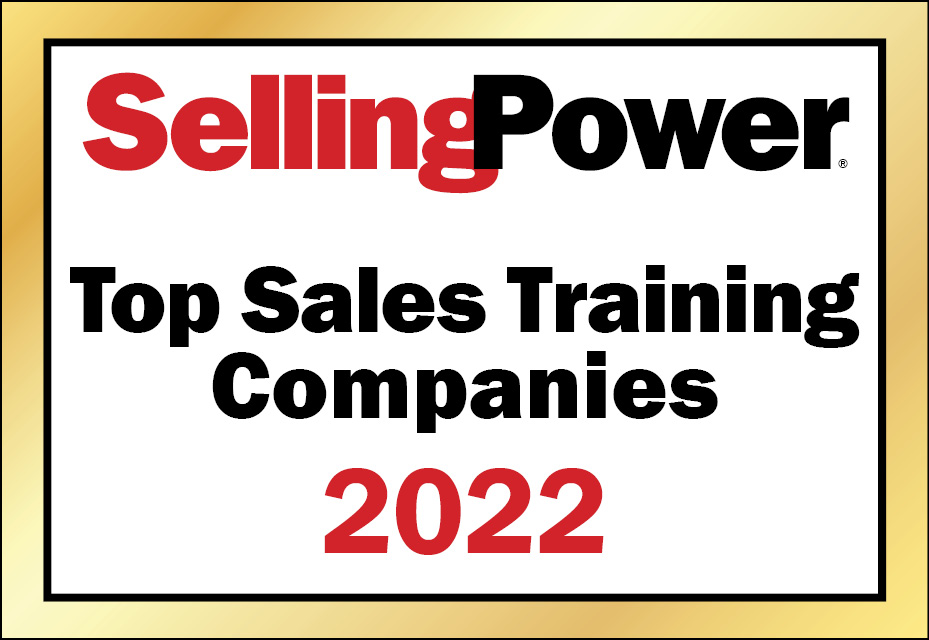 Selling Power is pleased to present our list of the Top 25 Sales Training Companies in 2022. This prestigious list helps sales leaders identify and select sales training companies with a track record of producing tangible ROI while also providing superior customer service.
Criteria for Best Sales Training Companies
The main criteria used when selecting the companies to include on the 2022 list of Top 25 Sales Training Companies were:
Depth and breadth of sales training program offered
Innovative offerings (sales training courses, sales methodology, or sales delivery methods)
Contributions to the sales training market
Strength of client satisfaction and overall client feedback
For the client satisfaction portion, the Selling Power team surveyed and considered feedback from more than 340 clients of the companies that applied. Here is a glimpse of some of the client comments that helped land companies on this list:
"They have a great methodology that is easy for the field to consume, and they go above and beyond to make sure their clients implement successfully and get a high ROI."
"Our sales managers that went through the training said it was the best training they had ever received as part of a sales organization."
"The prep work, training, and follow-up after training are all world class."
"Outstanding, key to our sales transformation."
"Really great people to work with. Professional and eager to work as real partners."
"Not only is the training content excellent, but the delivery and interactivity of the sessions really help participants absorb and apply the techniques."
Below is a snapshot of the major offerings of the companies on Selling Power's 2022 list of the Top 25 Sales Training Companies. We are also pleased to feature four sales training firms who received honorable mentions. We encourage you to visit their Websites and reach out to them to discover how they can help improve sales performance and increase sales for your company. This list is organized alphabetically, and no priority or ranking is implied.
REQUEST AN APPLICATION: Top Sales Training Companies 2023 listing
Selling Power's Top 25 Sales Training Companies — 2022
This list is organized alphabetically and no priority or ranking is implied.
Honorable Mentions — 2022