To see Selling Power's most recently published list of Top Sales Training Companies, click here.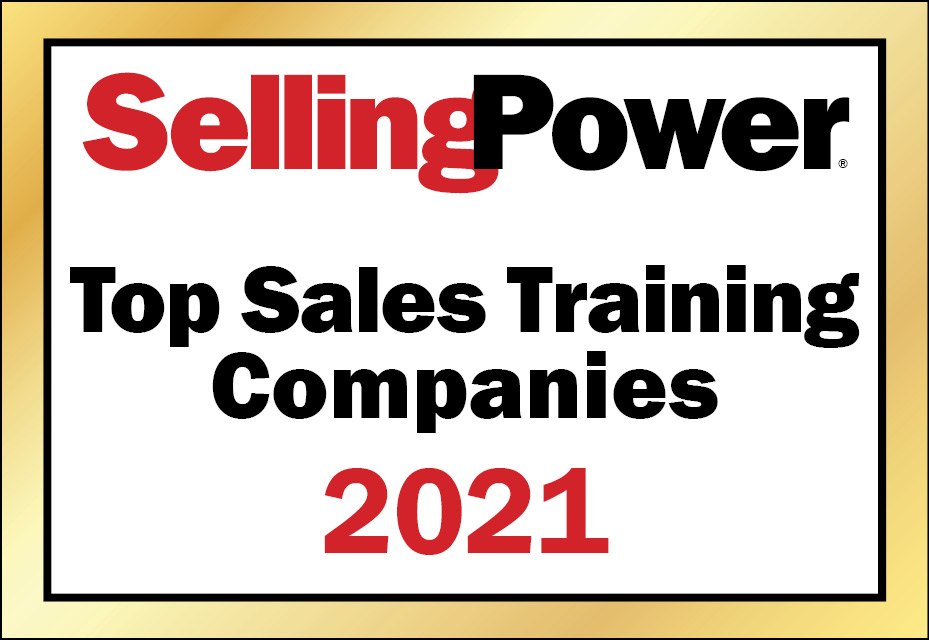 Selling Power is pleased to present our list of the Top Sales Training Companies for 2021. This prestigious list helps sales leaders identify and select sales training companies with a track record of producing tangible ROI while also providing superior customer service.
Selling Power has produced this list for nine years; 2021 saw us receive more applications than ever before. Because of that, and with so many deserving companies to choose from, the selection committee decided to expand this year's edition from 20 to 25.
Criteria for Best Sales Training Companies
The main criteria used when selecting the companies to include on the 2021 list of Top 25 Sales Training Companies were:
Depth and breadth of sales training program offered
Innovative offerings (sales training courses, sales methodology, or sales delivery methods)
Contributions to the sales training market
Strength of client satisfaction and overall client feedback
For the client satisfaction portion, the Selling Power team surveyed and considered feedback from more than 350 clients of the companies that applied. Here is a glimpse of some of the client comments that helped land companies on this list:
"They have been nimble with changes related to COVID and have provided great 'value add' activities to continually strengthen the relationship."
"Our experiences have been exemplary and have far exceeded our expectations."
"Simply the best training and coaching in our industry."
"Training engaged our salespeople and gave them the tools and confidence to increase their close percentages."
"Skilled, knowledgeable, and very experienced at driving sales performance through training and coaching."
"An integral part of our transformation journey. We are so grateful for their expertise and contributions."
Below is a snapshot of the major offerings of the companies on Selling Power's 2021 list of the Top 25 Sales Training Companies. We encourage you to visit their Websites and reach out to them to discover how they can help improve sales performance and increase sales for your company.
Selling Power's Top 25 Sales Training Companies — 2021
This list is organized alphabetically and no priority or ranking is implied.
Honorable Mentions — 2021
Teneo Results is a North American Integrated Sales Training & Coaching Company that works with organizations to Sell with Purpose and Get Results! We transition sales leaders, sales teams and their entire organizations to be strategic,...

Learn more

---