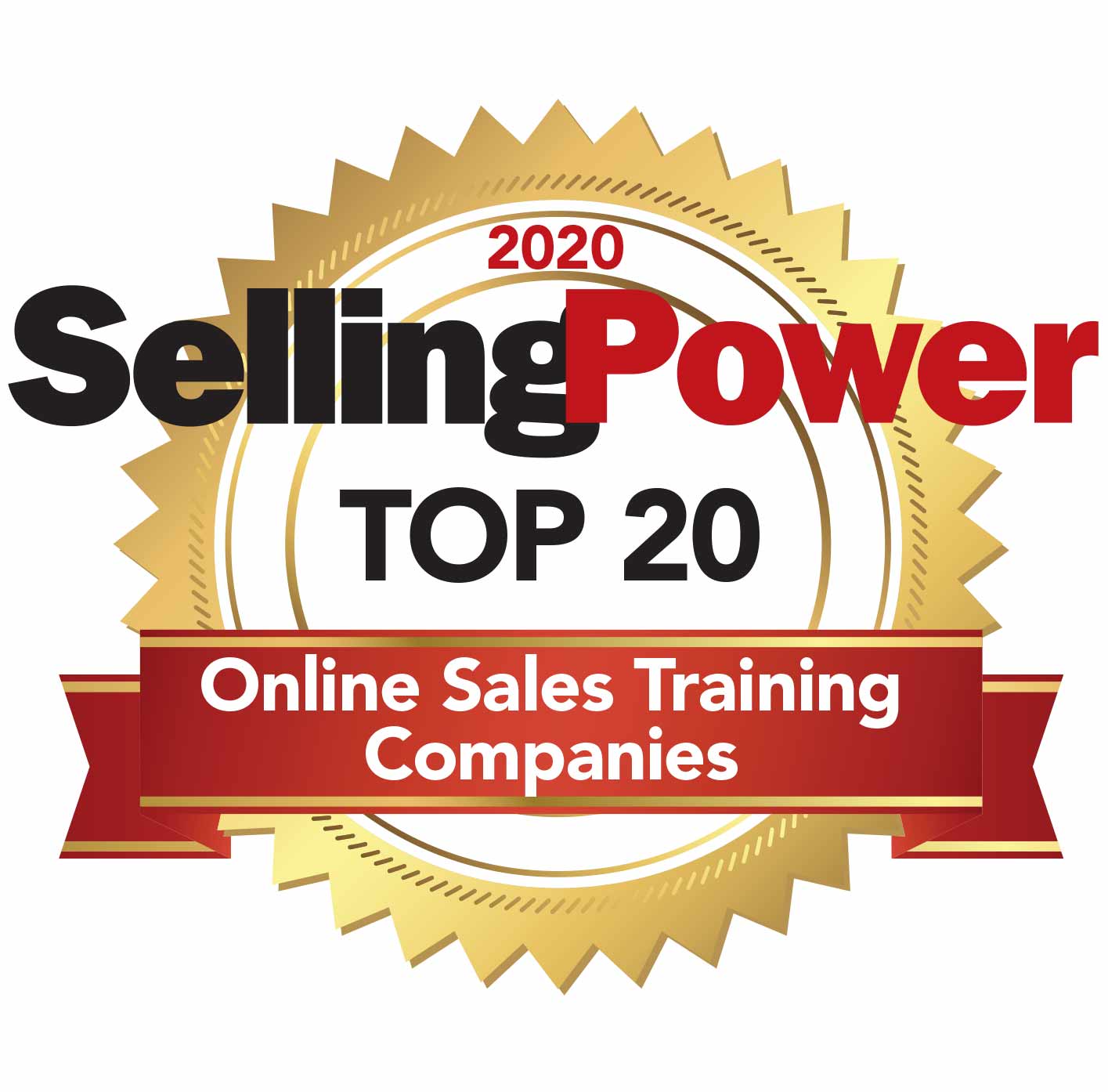 For the first time, Selling Power has compiled a list of Top 20 Online Sales Training companies. This special edition of Selling Power's flagship Top 20 list focuses specifically on companies that are helping sales leaders navigate the shift toward virtual selling by providing online sales training programs and courses.
By launching a list dedicated to Online Sales Training companies, Selling Power recognizes the importance of virtual and online selling in a world where most sales professionals are conducting business remotely.
Criteria for Online Selling Programs
The main criteria used when comparing applicants and selecting the companies to include on the 2020 list of Top 20 Online Sales Training Companies were:
Strategies to keep participants engaged, including engagement metrics tracked
Platform and applications used for delivery of online training programs and courses
The scope and breadth of online offerings (e.g., on-demand course offerings, online/virtual instructor-led offerings)
Methodologies for supporting participant retention
Strength of client feedback as it relates to customer support, ROI, ease of use, and overall client satisfaction
As part of the evaluation process, the Selling Power team surveyed and considered feedback from 230 unique clients of the sales training companies that applied. Among the companies that landed on the list, here's a brief selection of comments from their clients:
"Filled with valuable tools to help you achieve your goals"
"Game-changing for our business!"
"Great care in detail in the virtual content that allowed for impressive engagement"
"Outstanding support through-out the learning journey"
"Significant measurable and long-lasting value to the business"
"A phenomenal partner to our organization, with world-class sales skill content"
"Made a world of difference to the results we are seeing in the field"
The summaries below provide a snapshot of each company's major offerings. We encourage you to visit their websites and reach out to them to learn more about how their insight and online training offerings can improve your sales team's performance in today's virtual economy.
Note: This list is organized in alphabetical order and no priority or ranking is implied.
Selling Power's Top 20 Online Sales Training Companies — 2020