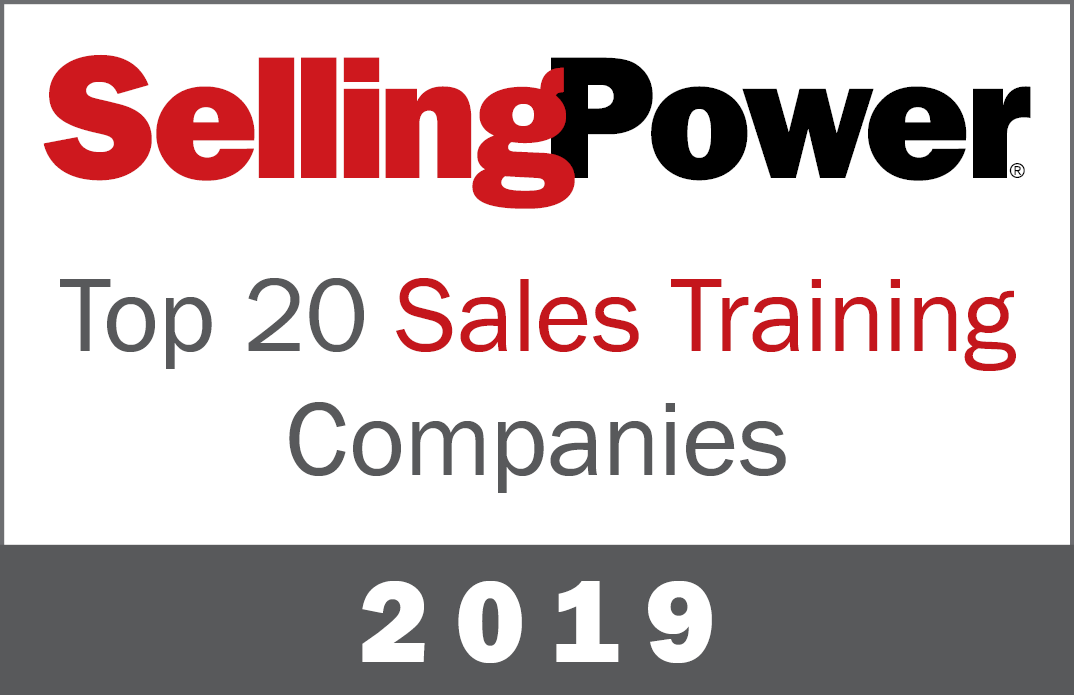 The 2019 list of Selling Power Top 20 Sales Training Companies is here! Over the past seven years, Selling Power's expert team has evaluated hundreds of applicants for inclusion on this annual list, helping tens of thousands of salespeople around the world benefit from the insight of some of the best sales training providers. The main criteria used when comparing applicants and selecting the companies to include on the 2019 list of Top 20 Sales Training Companies were:
Depth and breadth of training offered
Innovative offerings (training courses, methodology, or delivery methods)
Contributions to the sales training market
Strength of client satisfaction
As part of the evaluation process, the Selling Power team also surveyed and considered feedback from more than 350 clients of the companies that submitted applications. Among the companies that landed on the list, here's a brief selection of comments from their clients:
"Exceptional sales training company"
"By far the best training I have been a part of"
"Very effective and results driven"
"Added significant value to our organization"
"Actionable, impactful sales training"
"Exceptional sales training program"
"High-quality trainers"
The summaries below provide a snapshot of each company's major offerings. We encourage you to visit their Websites and learn more.
Note: This list is organized in alphabetical order and no priority or ranking is implied.
Selling Power's Top 20 Sales Training Companies — 2019
Honorable Mentions — 2019
We are pleased to include 5 honorable mentions in this year's Top 20 listing: